Altoona alumnus travels to Rose Bowl
On Jan. 1, 1902 the first college football game soon to be known as the Rose Bowl , or Tournament of Roses, was played in Pasadena, CA.
Twenty one years later, the Penn State football team would become a part of this tradition that has lasted now more than a century. Specific performers in the Penn State Cadet Band were given new uniforms and accompanied the team. The musicians who wore these new uniforms became a part of what is now called the Penn State Blue Band. 
This is the college band in which alumnus Lukas Caracciolo worked endlessly to be a part of during all of his time in the Altoona School District. 
"I decided to audition because I have always had a love for them. I have always followed them. I've gone to a lot of Penn State football games, and I always told myself I wanted to be a part of them someday. I've also had many friends become a part of it, and they have all told me it has been the best time of their lives," Caracciolo said. 
Caracciolo began playing the trumpet in elementary school and has been playing for the last nine years of his life. 
"It makes every day better. It has been a really special part of my life, and I couldn't see myself giving it up anytime soon," Caracciolo said. 
The Blue Band has influenced Caracciolo greatly, but participating in the fine arts in general has given him opportunities beyond what one could have ever imagined. 
"I have experienced hardships and challenges," Caracciolo said, "I have also been a part of so many great experiences from performing at the state level to performing with the Penn State Blue Band and being able to perform in the Rose Bowl. Playing my instrument has also brought me the opportunity to make many great friends throughout the years." 
On Dec. 31, Caracciolo and three other Altoona high alums traveled to Pasadena to perform at the Rose Bowl and cheer on the PSU football team. These alumni include Seth Brunnhuber, Ian Brannan, Mackenzie Detwiler and Hollidaysburg senior high school alumnus Ellie Sheehan. 
"The trip to the Rose Bowl was like no other, and it was the best experience of my life," Caracciolo said, "I really enjoyed the parade, and I loved seeing all the people lined up for miles. I really enjoyed performing at the stadium. I also love that we got to be a part of a team winning." 
Not only did the team win the game, but in a way the Blue Band won as well via the experiences they gained in Pasadena with experiences such as flying out on Dec. 31 and immediately going to Band Jam after they landed.
"On New Year's Day, we had practice and prepared for our performance for the Rose Bowl the next day. On game day, we were on the bus by 5 a.m. heading to the Rose Parade. We performed in the famous Rose Parade which was 5.5 miles long. Concluding the parade, we headed to the Rose Bowl stadium and performed pregame. We supported the team in the stands until we played at halftime. Then we continued supporting our team as they won the game," Caracciolo said.
Performing in the Rose Bowl and the Rose Parade were not the only experiences offered to the Blue Band members who traveled to Pasadena.
"We got to walk downtown and see the city for a little bit. It was very cool to see all of the local buildings and surroundings. I wish I could have interacted more with the Utah band. They were very talented, and we've never seen them before," Caracciolo said. 
Being a current trumpet player in the band, Caracciolo sees the people he has met like no others.
"Blue Band to me means family. We're a bunch of very talented musicians coming together to make one sound," Caracciolo said. 
Leave a Comment
About the Contributor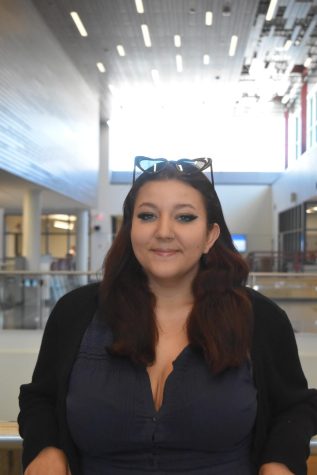 Mykenzi Doran, Reporter
Hey! I'm Kenzi, and I am a senior here at the AAHS who writes for the Mountain Echo and Horseshoe Yearbook! This is my fourth year as a news reporter and...