Mansion Donuts creates little pieces of art 
When I first heard that there was going to be a new donut shop opening, I was not too intrigued. I figured it would just be another small business, some basic donuts with some sprinkles. Then I heard that on the first day of being open they sold out of everything. When I went to see for myself, I was very delighted with my trip. 
When I got there, I was greeted by a big, bright, colorful, food truck with a picture of a donut on it. When I walked in, it felt like one of those small, cozy and warm feeling coffee shops you see in pictures online. The lighting was warm. There were couches and chairs with little tables. There were also many large benches where people could sit.
Almost the whole staff were younger people in high school, but they were kind and very helpful. I chose two donuts, the strawberry Nutella donut and the caramel macchiato donut as well as an iced vanilla latte coffee. I sat down at one of the tables and almost immediately my name was called for my coffee. The sweetness of it was balanced with the fresh coffee flavor. It was better than most chain coffee places and for $3 less. 
When I first opened the box I saw two little pieces of art. Both covered with plenty of toppings. The look of the donuts was perfect like each one had been slowly decorated. Pretty impressive for a couple of high school kids. The donuts were small but very thick, but they were cake donuts so that didn't come as a surprise. The toppings were fresh, and the smell was amazing. 
I tried that caramel macchiato donut first. The flavors melted together perfectly. The small chocolate shavings melting in with the caramel was perfect with the slight hint of coffee flavor. After that, I was ready to try the Nutella strawberry donut. I had high hopes that this donut would not disappoint me. It's pretty hard to mess up a strawberry, chocolate combination. The mixture of the smooth Nutella with the fresh strawberries was perfect. 
I will definitely continue to visit Mansion Donuts. From the staff, to the food, to the atmosphere, Mansion Donuts will be one of the best small businesses of Altoona. 
Leave a Comment
About the Contributor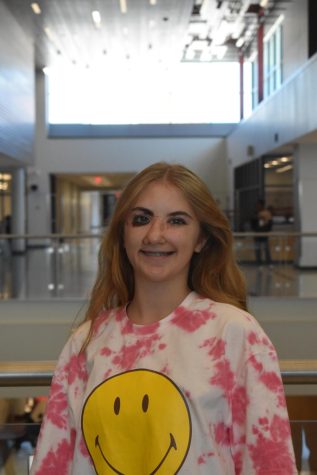 Lillian Roberts, Reporter
Hi! My name is Lillian, or Lily! I'm a junior and this is my second year on the Mountain Echo staff. Things to know about me is that I absolutely adore...