Samuel Kessinger reaches 1,000 career assists 
April 12 was just like any normal day for junior volleyball player Sam Kessinger until it wasn't.
 In the third set of the game against Chambersburg, Kessinger obtained 1,000 assists. 
To an average person this may sound like no big deal, but in reality this is a major accomplishment. Kessinger was able to reach a goal that isn't often seen for the volleyball program at Altoona. The coaches and his team were ecstatic for him. 
"We were so excited. Sam is only the sixth person in our program history to reach 1,000 assists. It's a huge achievement," Coach John Saboe said. "When you can do that it means you've put in a lot of time and effort. You also have to have some outstanding teammates around you because without that, there's no way that you can achieve those assists."
  An assist is awarded anytime a set, pass, or dig to a player results in that teammate attacking the ball for a kill. 
"Trying to get to 1,000 assists definitely made me continue to work harder. It was nice to see all of the effort start to pay off," Kessinger said. "The biggest motivation for myself was knowing I was so close to hitting that record." 
Teammates aren't only on the court though. They win as a team. They lose as a team. Most importantly they grow as a team. When being part of a group, it is key to not only focus on yourself but the people around you. 
"Without Sam we wouldn't have a real team. He has improved so much since freshman year and with that the rest of us have too. His leadership skills have made us an overall great team on and off court," Noah Fries said. "Sam is just a good person to be around always. His personality is impossible to not like. Even when it isn't pertaining to volleyball." 
Kessinger's accomplishment doesn't come to an end here. He has very high hopes set for himself in his future. The change doesn't stop when he walks off the court. The commitment to becoming a better player and person will be ongoing. 
"My goal right now is to break the record in Altoona for 1,700 career assists. That sounds like a lot, but if I get as many as I did last year I think I can break it," Kessinger said. "While working towards this new goal, I want to do my best to become a better setter and teammate and maybe even win the district championship." 
Kessinger will always remember the valuable life lessons he has learned during his time playing volleyball. The memories with this team will be ones he can carry with him as he gets older. 
"I want to thank coach Saboe and Coach Keagy for everything they've taught me over the years and for keeping me motivated," Kessinger said. "Another thank you to my hitters and passers because I would have no way of having any assists if it weren't for them." 
View Comments(1)
About the Contributor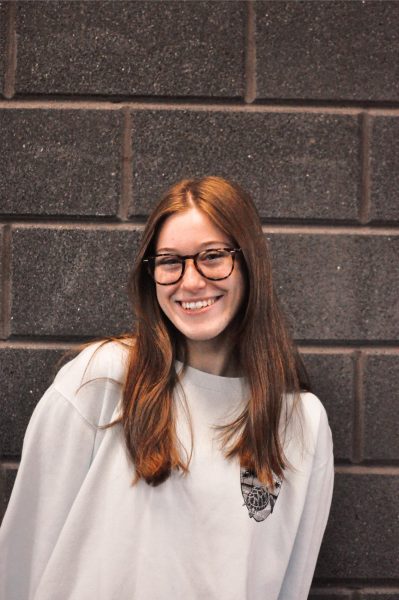 Megan Shultz, Associate Editor
My name is Megan Shultz, and I am an associate editor on the Mt. Echo staff. Ever since I was young I would spend my free time writing stories for my family....