Advanced jazz band travels to state capitol
On Wednesday, April 26, the advanced jazz band traveled to Harrisburg to play for a press conference about the budget for the fine arts programs in the state.
They were invited there to play by Altoona alumnus Pam Snyder-Etters, a former student of band director Larry Detwiler.
"There's a group called Citizens for the Arts in Pennsylvania, and the executive director is actually a former student of mine," Detwiler said. "She was a horn player when she came through Altoona and was part of the band. They were having their statewide coalition day and as part of the coalition day they were having a big press conference. She called and invited us to be part of the press conference and to do a performance afterwards as part of their state coalition."
April 26 was Pennsylvania Arts Advocacy Day and every year, the Citizens for the Art in Pennsylvania organizes a day to advocate for the arts.
"Our advocacy efforts for this year included asking for an increase in state budget funding to support grants to the arts as administered by the Pa Council on the Arts and ask for support of an upcoming bill aimed at supporting Professional Licensure of Music Therapy in Pennsylvania and a partnership with the Pa Arts Education Association seeking an update to the Arts & Humanities standards across our education system," Snyder-Etters said. "The jazz ensemble seemed like the perfect fit considering the music therapy and education elements we were specifically focused on this year."
The purpose of the press conference was to try and gain more funding for the arts in Pennsylvania schools. They brought in music groups to the conference to highlight the different groups.
"Currently it's funded like a couple of million dollars, and we were trying to get a much, much bigger budget," Detwiler said. "They're starting to work on the budget now because the budget needs to be completed in June. There's a big push to increase funding for arts in Pennsylvania. They were highlighting all of the arts to put it in people's minds how important the arts are to show them why the funding is needed."
According to Snyder-Etters, arts in schools are a critical component of the education system and believes that creativity is important to social, emotional and academic development of students.
"While they performed outside, their performance was also live broadcast inside the Capitol building, and many offices tuned in to hear pieces of their performance," Snyder-Etters said. "We received a lot of compliments on the quality of their playing, their professionalism and their manners. Several legislators even got in on the fun. There were legislators dancing on the Capitol Steps, and some joined in on the fun when the ensemble performed 'Pennsylvania 6-5000.' They stood alongside the jazz band and, on Mr. Detwiler's cue, yelled out 'Pennsylvania 6-5000.' It was great to see them engage with the students, and enjoy the opportunity to participate just before they entered the legislative session for the day."
Students left for the trip at 5:30 a.m., and they returned at around the time that school was dismissed.
"We actually knew we needed to be home by dismissal," Detwiler said. "Some of the kids play with the campus jazz band, and they had an event that evening."
"For many, the fine arts department classes are the only reason they go to school," senior Julia McCauley said. "These musicians have made their best friends and sometimes even their boyfriends and girlfriends through this program. The fine arts department gave me something to do, something to work for. It also taught me valuable life lessons. Some of them include being at least 15 minutes early, how to be assertive and friendly at the same time, how to lead/ instruct a large group of people and how to hide your nervousness when performing."
During the trip, there weren't any setbacks and according to Detwiler, and the trip went smoothly.
"The hardest thing was just getting the bus parked because it was so busy they had it all blocked off around the capitol," Detwiler said.
When students were playing, instead of using pins and clips to keep their music on the stands, they used Plexiglass.
"If you're outside, you always have to worry about the elements," Detwiler said. "If you have music on a stand and the wind comes through, your music is flying everywhere. Plexiglass is really great because you can just set it on top of the music. You can read through it, but it's heavy enough to hold everything in place. The alternative is to put clothespins all over it, but it's easier to just lift plexiglass, change the page and then lay it down again."
When the students weren't playing, they got to see the House of Representatives floor and talk to one of the Pennsylvania representatives. They specifically got to talk to two Pennsylvania representatives.
"It was the two reps that took us on to the floor," Detwiler said. "They knew that we were going to do 'Pennsylvania 6-5000' and there's a part where it sounds like a phone's ringing and you yell 'Pennsylvania 6-5000.' They were like 'we want you to play that we're going to yell that part.'"
Some students, like junior Julia Kline, played solos during the songs the band played. One of the solos she played was in a song called "In the Mood." She plays the tenor saxophone.
"There's kind of a back and forth solo between me and our alto player, Noah," Kline said. "That's probably one of my favorites to play."
"
As an AAHS Music Department Alumni, I was incredibly proud and honored to have the jazz ensemble perform at the capitol for such an important occasion. They acted with dignity and respect throughout the day, showed gratitude for the opportunities presented throughout the day and represented their school, the music program, their director and our organization well.
— Pamela Snyder-Etters
The students got to learn a bit about the House of Representatives floor when they were taken there.
"It was very fun, we got to tour a little bit of the building, and it was pretty much a once in a lifetime opportunity," McCauley said. "It was beautiful, way prettier in person than on TV, and everything chandelier height and above is real 24 karat gold."
McCauley is a saxophone player, and this is her last year playing with the advanced jazz band. She is happy she got this experience.
"I wasn't really thinking about anything when I was playing aside from 'don't mess up' and maybe counting rests," McCauley said. "When I am playing, I'm not really thinking, 'okay this note is played this long.'"
According to Kline, the trip is something unique, and she is happy she got to participate. The students playing didn't know that the House of Representatives were listening in until after they were done playing.
"It was definitely a fun experience. It's not something that a lot of high school kids get to experience just on a regular random Wednesday school day, but it was definitely very fun."
Leave a Comment
About the Contributors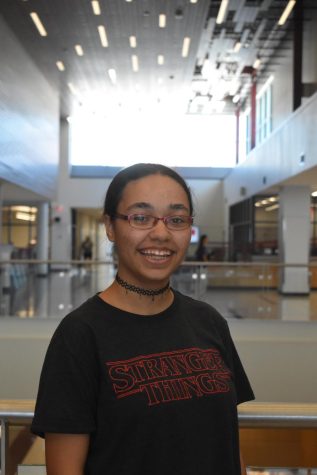 Myah Lear, Media Manager
Hi! I am Myah Lear. I am a senior and I'm the media manager of the AAHS Mountain Echo staff. I have played viola since the fourth grade. After school,...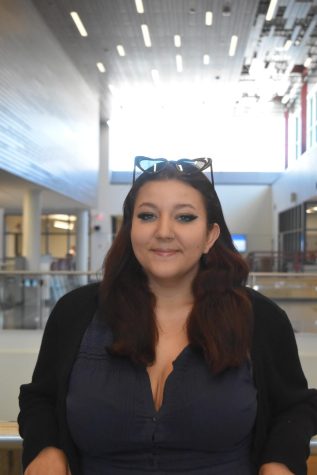 Mykenzi Doran, Reporter
Hey! I'm Kenzi, and I am a senior here at the AAHS who writes for the Mountain Echo and Horseshoe Yearbook! This is my fourth year as a news reporter and...