Faculty to take center stage in teacher talent show
On Friday, May 26, a teacher talent show will be held in the auditorium. The talent show will take place during the school day in the morning for seniors and in the afternoon for freshmen, sophomores and juniors.
"The senior show runs first through third period and possibly into fourth," organizer Michael Baker said. "Then for the other classes, it's periods six and seven."
The teacher talent show used to take place annually. Due to the pandemic, it had to be placed on hold. Baker previously organized the show.
"I did it years ago, and then I left for about three years. When I came back, COVID had messed things up, and there was no one here who had done it. So, I decided I'd put it out there and see if people wanted to do it," Baker said.
Mathematics teacher Caleb Marasco is one of the teachers who will be performing.
"Someone sent me an email asking me what I'd be doing, and I had this idea that I was going to be playing guitar and singing a mashup of songs that use very similar chords and can be blended together," Marasco said. "But, I'm actually working on an original song right now and trying to have that ready by the talent show."
Marasco has been playing guitar for three years, but he has always had an aptitude for music.
"I was in all city chorus in elementary school, and then in junior high I started playing saxophone and stayed in the band until 10th grade. My last few years, I switched to chorus and was in the vocal ensemble," Marasco said.
Marasco's colleague, English teacher Heather Tippet-Wertz is also performing in the talent show along with Civics teacher Robyn Dixon and English teacher Amy Martin.
"Mrs. Martin, Mrs. Dixon and I are going to be twirling baton," Tippet-Wertz said.
Tippet-Wertz started baton twirling at the age of five.
"Probably about five years ago, Mrs. Martin and I and another teacher who no longer teaches here, did a trio. I don't really twirl anymore, but if I see a baton or anything even shaped like a baton, I'll pick it up and start twirling," Tippet-Wertz said.
According to Tippet-Wertz, it was a joint effort between Martin and herself to come up with the idea to perform. Tippet-Wertz found out during this year's drama club production of "42nd Street" that Dixon twirled in her earlier life. Not all acts; however, are as serious in nature.
"There will be silly acts too," Baker said. "We have things like a faculty band and piano players, but there will also be some funny skits and maybe some ridiculous things. One year, we had someone who played a recorder through her nose."
The faculty band will include Baker among other musically-inclined staff. According to Baker, the less serious acts are his favorites.
"I don't remember who it was, but one year we had a science teacher do science jokes. We had a math teacher do a terrible karaoke version of 'Don't Stop Believin'.'' Those are the things that stuck with me because they're just so odd," Baker said.
The talent show has previously been popular with students. This gives teachers an opportunity to show off a side of themselves that students may not usually see or be aware of.
"I think it's important for students to realize that we're just like anybody else," Baker said. "We can do weird, odd things, and some of us are very talented. There are people here who will surprise the students."
Leave a Comment
About the Contributors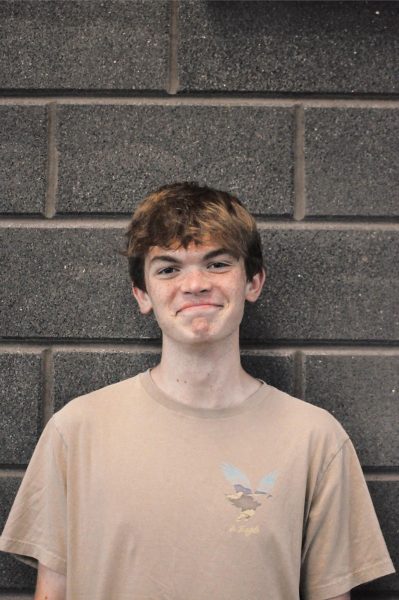 Ryan Longstreth, Reporter
My name is Ryan Longstreth, and I'm a senior. This is my second year on the Mountain Echo staff! I've always loved creative writing and have been writing...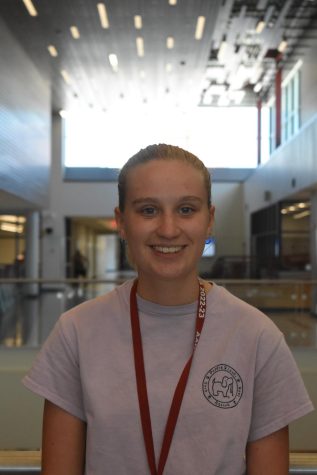 Maddie Cowfer, Reporter


Hi, my name is Maddie Cowfer. I am a senior, and I write for the Mountain Echo. I first started writing my freshmen year for Livewire. One of my favorite...