Changes coming for football team coaching staff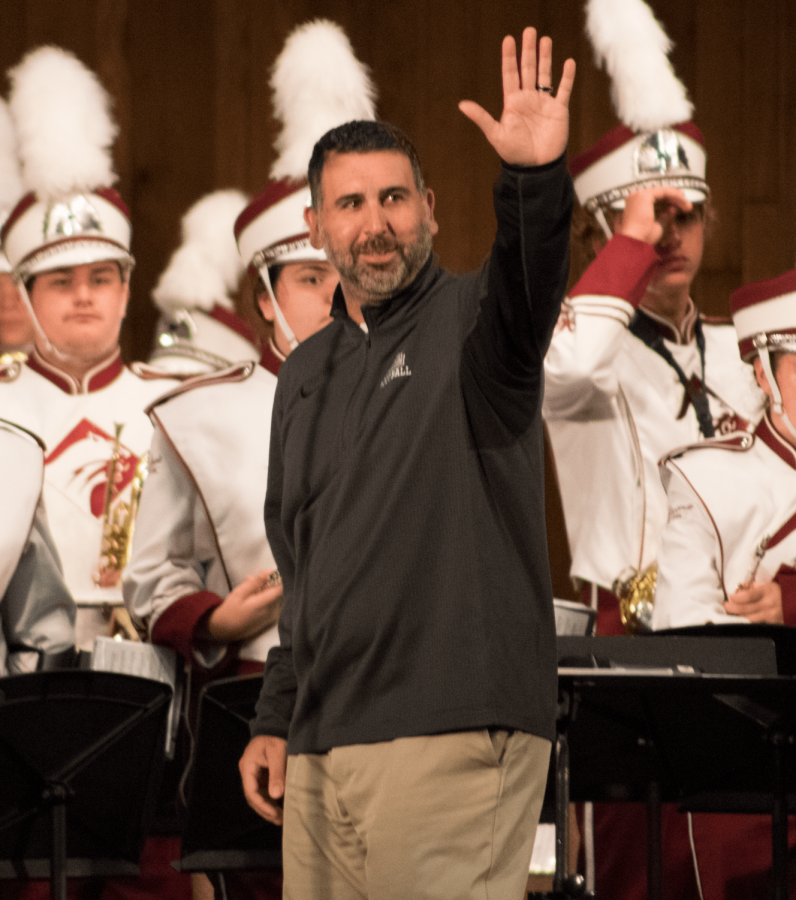 Corey Minton, Reporter
January 11, 2019|99 Views
The Mountain Lion football team will have a new head coach for the 2019 season as well as some changes to the assistant coaching staff.
"The head coaching position is open after a board vote this Monday night, and two assistants resigned during the process as well,"  Athletic Director Phil Riccio said.
Moving forward the team is still practicing with strength and conditioning.  Junior high head coach Damon Luciano is filling in for the weight room in the interim.  With the 2019 season coming up it's important for the position to be filled.
"The timeline for a new coach is hopefully beginning of February end of March," Riccio said
This would give the new head coach four to five months to shape his team for the 2019 season. With many students on the fence with the choice to open the head coaching position, team members are thinking about the upcoming season.
"I think it is going to be a good switch up when the kids don't know the coach. No one will know the loopholes on how to get out of work," senior Connor McCarthy said.
With the 2019 season right around the corner the urgency for a new head coach is apparent.
"Kids want to be successful and want strong leadership; they will adapt and give it all they've got," Riccio said
The off season is fundamental for a team. The district posted the position this week to fill as soon as possible.
According to the job posting the following are applicant requirements:  must possess knowledge of coaching techniques and procedures, PIAA rules and regulations; demonstrated ability to instruct and supervise student athletes; manage budget and supervise personnel; excellent public relations, organizational, communication and interpersonal skills required; minimum of five years' experience as head high school football coach or coaching at the collegiate level preferred; PA Teaching Certification preferred.
The deadline for the applications is 4:00 PM on Thursday, Jan. 24.
External applicants must submit a letter of interest, non-instructional AASD application, DVD, flash drive of game footage, three letters of reference and copies of employment clearances.