Honor society members volunteer at first Lego event
Hang on for a minute...we're trying to find some more stories you might like.
On Saturday, Jan. 12 the National Honor Society club members volunteered in the first Lego event. The Lego event occurred at the junior high school from 8 a.m. to 5 p.m.
This Lego event came about when an organization called First was established in 1999. A brief overview about the organization can be found here.  This event was in partnership with Tuscarora Intermediate 11 and AIU8 (Appalachia Intermediate Unit Eight).
Tournament director Shawn Cerully works at AIU8 and organized the Lego event throughout the day from planning to breakdown.  500-600 people participated in the event as well as 100 spectators in the audience.
The people in the event were placed in a team then were told to identify a problem faced by humans and design a solution for that said problem to make it better.
According to the international organization named First, a one minute video is provided that explains the program.
"Throughout the competition, the students design, build and program a robot using Lego mindstorms, then compete on a table top playing field," Cerully said.
During the event, the students participated in a variety of challenges.
"Teams will be judged on their projects related to the theme, their ability to code their robots to perform tasks and on how well they work as a team to display essential  'core values,'"  Cerully said.
 The judges during the competition consisted of volunteers who were from the community and were 17 years of age or older.  Volunteers from the National Honor Society club who helped with the event included seniors Zoe Wilson, Emily Albright, Morgan Fleck and president Madi Fulchiero.
"My favorite part about the Lego League was seeing kids working together to achieve a common goal and overall test their capabilities. Their faces were all lit up," senior Fleck said.
Albright believes this event shows the children's opportunities throughout their projects.
"The Lego event is a great opportunity for kids to show their creativity and have fun while doing so," senior Albright said.
Both Fleck and Albright signed up to volunteer as a way to give back to the community that involves helping kids.
Fulchiero, Fleck and Wilson believe that the National Honor Society club should continue volunteering in this event.
"Promoting creativity and problem solving is great, so volunteering at this event which is the first of its kind in Altoona will help us do so," senior Wilson said.
"National Honor Society kids should continue to help with the event because these kids are the future kids of the honor society. They are invested in science and engineering and are overall smart kids with bright futures," Fleck said.
"I think that it is important because events like these creatively foster an interest in learning among the younger generations. This event not only engages Honor Society members in the community, but it will allow them to set an example for incoming high schoolers," Fulchiero said.
About the Contributor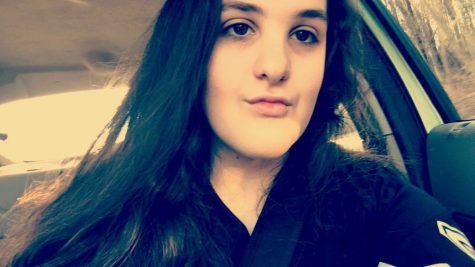 McKenzie Quirin, Reporter
I am an eleventh grade student at Altoona Area High School. I enjoy hanging out with my friends, babysitting my cousins and watching movies. I am a part...