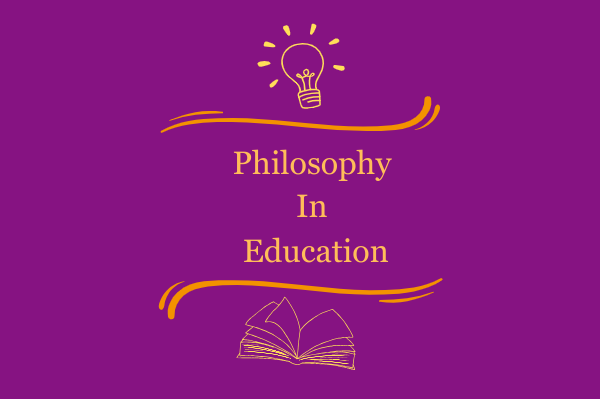 In the never-ending quest for knowledge and personal growth, it is all too common for students to inadvertently bypass the profound insights that philosophical systems hold, insights capable of profoundly enriching their educational journey. Drawing inspiration from the timeless wisdom of thinkers such as Marcus Aurelius, whose moving work "Meditations" continues to resonate across centuries, it becomes increasingly evident that the integration of philosophical principles into their academic odyssey is not just beneficial but imperative.
Stoicism, as it was developed by the Roman emperor Marcus Aurelius, instills in a person the virtue of confronting adversity with unwavering resilience. In the realm of academia, this translates into a call to arms, urging students to approach challenging assignments and daunting subjects with the indomitable spirit of a Stoic. Rather than retreating in the face of difficulty, one is encouraged to meet it head-on, recognizing these challenges as invaluable opportunities for personal and intellectual growth.
By adopting Stoic principles, one can transform their educational journey into a voyage of self-discovery and self-improvement, allowing a person to navigate the often treacherous waters of academia with grace, determination and an unshakeable sense of purpose.
Jeremy Bentham's utilitarianism, rooted in the pursuit of the greatest good for the majority of people, can significantly enhance their educational perspective. In this context, the individual is impelled to focus on the broader implications of their learning endeavors. An individual must ponder how the knowledge one gains can be harnessed not only for their individual betterment but also for the betterment of society at large.
A utilitarian outlook becomes a guiding star, motivating students to engage in research and problem-solving endeavors that possess the potential to make meaningful contributions to the well-being of the world. Thus, education transcends a mere personal endeavor; it becomes a vehicle for the advancement of humanity.
Existentialism, as passionately espoused by Jean-Paul Sartre, beckons humanity to embark on a profound journey of self-discovery and meaning-making in a seemingly indifferent universe. Within the realm of education, this calls learners to assume an active role in shaping the significance of their studies. Passive absorption of information gives way to a dynamic process of questioning, exploration, and connecting their coursework to their personal values and passions.
By infusing existentialist thinking into their educational pursuits, students unearth deeper layers of meaning within their academic journey. They transform it from a passive act of information intake to an active exploration of self and purpose.
Pragmatism, championed by the ingenious William James and Charles Sanders Peirce, underscores the importance of practicality and real-world applications in education. Here, the notion of accumulating knowledge for its own sake is replaced with an emphasis on how one's education can be translated into tangible action. This philosophy advocates for the necessity of hands-on experience, internships, and problem-solving, thereby ensuring that learning has a palpable impact on one's life and future career.
In essence, pragmatism empowers students to recognize that their education is not a means to an end but a transformative force, equipping them with the tools needed to navigate the complexities of the real world.
Drawing insights from the works of critical theorists such as Theodor Adorno and Max Horkheimer, students can apply critical thinking as a guiding principle in their educational pursuits. This approach invites students to scrutinize the prevailing norms, biases, and structures within academia. By doing so, they become active contributors to a more just and equitable educational system.
This philosophy urges its studiers to question assumptions, challenge authority, and seek alternative perspectives, fostering a learning environment that is more inclusive and diverse. In this way, students become catalysts for change, working towards a brighter and more equitable educational landscape.
Incorporating these philosophical systems into their educational endeavors not only deepens their comprehension of the world but also empowers humanity to make meaningful contributions to society. As onegrapple with complex coursework, navigating the intricate intricacies of academia, and seeking to enrich their own lives through learning, it is important to remember that the wisdom of philosophers is not an abstract or distant concept. Instead, it is a guiding light that can help maximize one's educational journey. By doing so, one can enrich not only their own lives but also the collective wisdom of future generations, leaving a lasting mark on the ever expanding collective of human knowledge and progress.