School community comes together in support of Deshong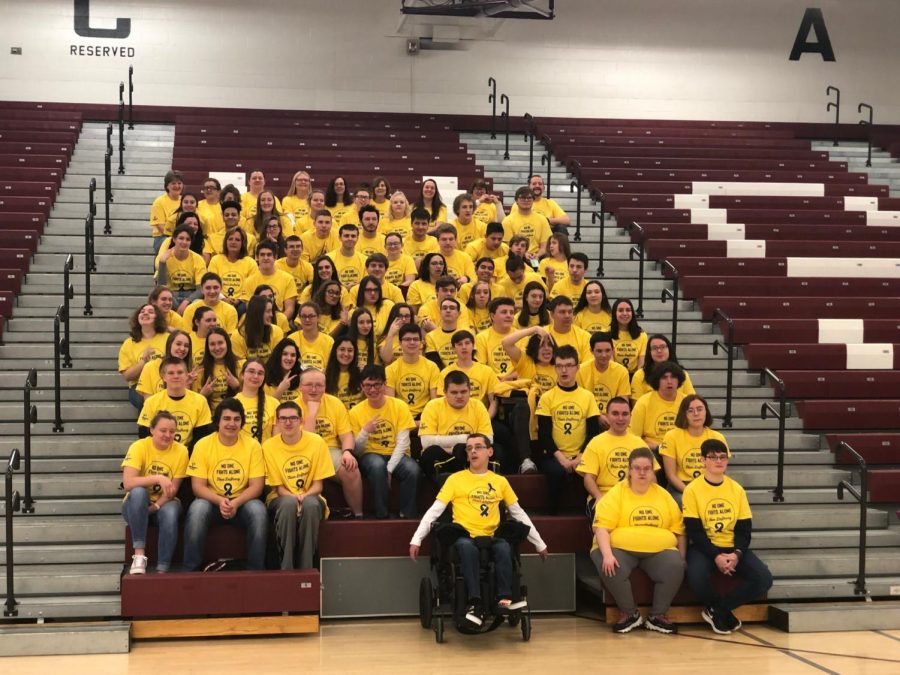 Student and faculty are coming together to support one of their own who has begun a battle with cancer.
Robin DeShong, a physics and chemistry teacher was diagnosed with colon cancer as well as Celiac disease in the last months of 2018.  
DeShong had experienced many problems around the time of December which required tests to be done.
"I was having inconsistent bowel movements over an extended time so we did a battery of tests to find the root of the cause which turned out to be the Celiac disease and colon cancer," DeShong said.
DeShong continues to believe in the process of recovery during this time.
"My journey to battle the colon cancer has been very fast and aggressive. The diagnosis and surgery were very fast, and I am feeling nearly fully recovered from the surgery and now I am doing the chemotherapy aspect," DeShong said.
This recovery and chemotherapy aspect will last six months.
Although DeShong is unable to participate in the events or projects she has usually been involved with, she has various faculty members to help in her absence.
"Many events and projects that I have done in the past have been shepherded now by others who have worked on the projects with me and these individuals have agreed to take on a bigger role now," DeShong said.
Projects other faculty members are helping with include the perfect attendance celebrations for each marking period, the mock interview project and the Earthkeepers Club still being active.
"Mr. Steinger and myself are doing as many of the tasks that she had done as we can in her absence. She is aware that we will do whatever we can and if there is anything she would like us to do that we have overlooked she just has to ask," science teacher Denise Condo said.
Condo decided to help DeShong in her absence for an a variety of reasons.
"Mrs. DeShong and Mr. Steinger assisted me and "picked up the slack", so to speak, when I was unable to do certain tasks due to my own cancer and its medical treatment. I believe helping a friend and colleague is what a person should do! You do it because it is the "right" thing to do!  It is about reaching  the needs of students, the community and enhance students lives, this is WHY we are teachers," Condo said.
Along with the help from the faculty members, the students have come together to support DeShong .
Students and faculty wore t-shirts that said, "No One Fights Alone Team DeShong " in honor of DeShong and her journey with cancer.
DeShong is overcome with emotions regarding all of the support she has received from the AAHS community.
"I have been overwhelmed and humbled by the outpouring of support from students and faculty.  The monies or finances will come in handy as my treatments take place in Hershey at the Penn State Cancer Institute, and I cannot thank everyone enough for their support of prayers, well wishes and encouragement over the past months," DeShong said.
Students and faculty believe it is important to support DeShong for many reasons.
"I think that it is important that everyone can understand the idea of being together during this time of need and show compassion without something like this," math teacher Emily Bender said.
"Mrs. DeShong was my first period chemistry teacher. I really grew to love her so very much and she helped me a lot when I needed help or advice on anything. It broke my heart to hear she had cancer, and I wanted to help in any way I could," junior Raechelle Watkavitch said.
"Mrs. DeShong is a very good teacher and always encourages her students to be kind, so it's important for us to show our support for her inspiring amount of strength," junior Cassara Stanley said.
About the Contributor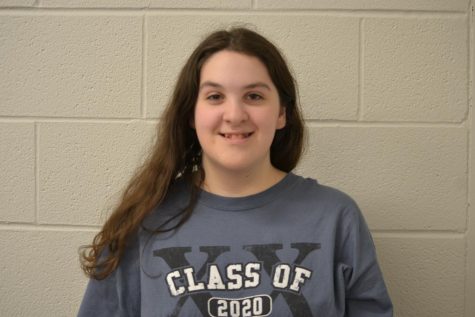 McKenzie Quirin, Reporter
I am a twelfth-grade student at Altoona Area High School. I enjoy hanging out with my friends, babysitting my cousins and watching movies. I am a part...