Sophomore students attend Rotary Career Fair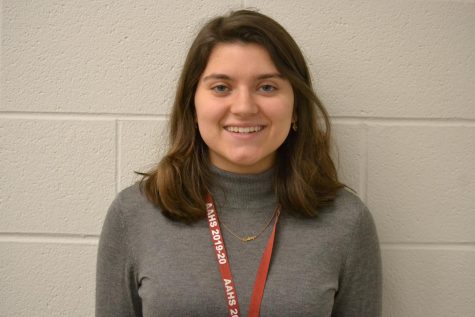 More stories from Sydney Wilfong
On April 17, sophomore students from Bishop Guilfoyle, Hollidaysburg and Altoona visited the Rotary Career Fair at the Blair County Convention Center. The event was sponsored by six Blair County rotary clubs and BASICS (Businesses and Schools Investing in Cooperative Solutions), a program of the Blair County Chamber.
For more than a decade, the Rotary Career Fair organizers and local school professionals have been encouraging sophomores to attend in order to gain a better understanding of their future career path by meeting with those who have experience in their fields of interest.
"
Even if you know your path, representatives could give information to help you better,"
— clerical support Gail Brubaker said.
At the beginning of the day, students who submitted a permission slip received a list of their four chosen careers and the assigned table numbers where presenters from more than 80 career fields were ready to engage with visiting students.
"I had a great time learning about different types of jobs I could have in the future," sophomore Lisa Yarnell said.
Once students arrived at the convention center, they were to report to their first assigned table number. At the tables, the representative talked about his or her specific career and answered any questions asked by students.
"I think the fair has helped me know what career interests me the most," sophomore Carlona Brevard said.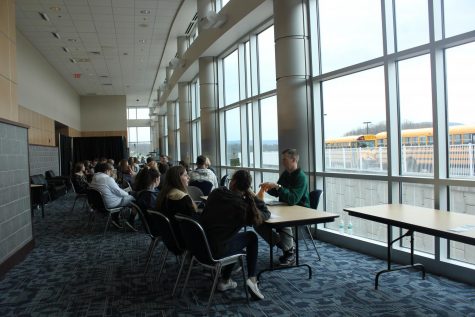 Careers, such as accountant, computer programmer, artist, forensic scientist, journalist, psychologist, nurse, FBI and Secret Service, were just a few of the businesses and organizations sending representatives to the fair.
"[The fair] makes your decisions clearer when you're choosing a career path. Even if you know your path, representatives could give information to help you better," clerical support Gail Brubaker said.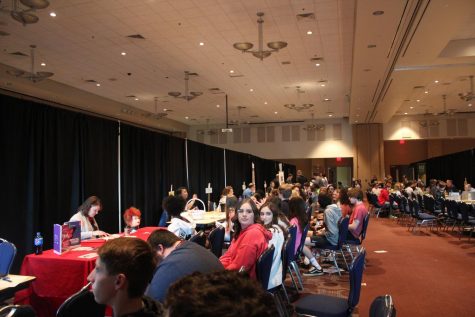 During the event, students spent 20 minutes at each table. Some representatives showed pictures or examples of their work and many presented slideshows.
Many representatives discussed the pros and cons of their career as well as providing students with more information by passing out business cards, informational literature, and college pamphlets for those careers requiring college degrees.
"I hope it enlightens them on the educational path they want to pursue. It's honestly a great tool for students. I just wish more students would participate," Brubaker said.
For those who missed the opportunity of attending the fair during school hours, the Rotary Career Fair will occur again at the Blair County Convention Center on Wednesday, April 24. Click the link for more details.
About the Contributor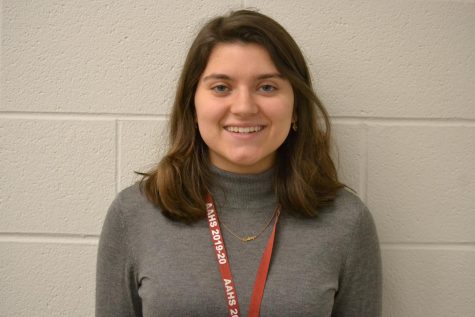 Sydney Wilfong, Associate Editor
I'm Sydney Wilfong, a junior at AAHS. I'm a part of the band as a tenor saxophone player. On the days I have time, I enjoy writing, reading, and watching...