Winter sports teams look ahead for 2019-2020 season
"Hard work beats talent when talent doesn't work hard." – Tim Notke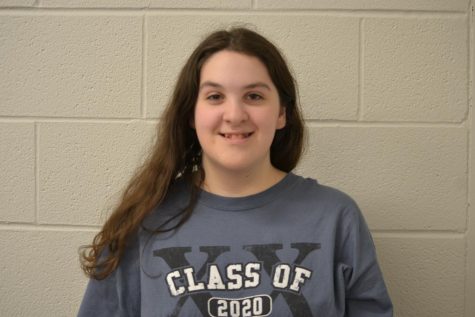 More stories from McKenzie Quirin
As the 2019-2020 school year moves forward, the winter sports teams shoot for successful seasons. All winter sports teams began practices and clinics before the season started. Players from all sports teams have prepared themselves in order to begin the season. 
Wrestling 
The season started out with off season workouts in the weight room for boys' wrestling. 
"We have had off season workouts and practiced everyday while working hard in the room which I hope that equation goes out to help us score points," wrestling coach Joel Gilbert said. 
The wrestling team started their season at Gateway Eastern Invite from Dec. 6 through Dec. 7. 
"We're a little younger than last year but also we're all hungry to compete," senior wrestler Adam Port said. 
At the end of the season, the wrestlers hope to accomplish many of their goals. 
"I'm hoping to win a lot of matches and make it to states," Port said. 
"I hope they accomplish the journey of working hard and understanding the concepts of putting the time and effort in the hope of getting something out of it," Gilbert said.
Port believes having a positive mindset is the key to being a wrestler. 
"I'd say go in with a positive mindset and don't give up on yourself," Port said.   
Gymnastics 
The gymnastics team had their first home meet on Dec. 9. This year the gymnastics team has 21 gymnasts.
"Last year we were the best team we have ever had, and I am hoping we can continue that this year," senior gymnast Grace Osmolinski said. 
The gymnastics team is coached by Mark Biseli.
Osmolinski has immensely worked and prepared for the season. 
"I have prepared by just working hard with the time that we were given to practice," Osmolinski said. 
Being supportive of teammates and acting as a leader will be a way Osmolinski helps the team throughout the season. 
This year the indoor track and field team will have their first meeting on Jan. 9 at Penn State University. 
Indoor Track and Field
Indoor track and field players practice every day no matter the weather. 
"We practice every day either outside in the cold weather or inside upstairs in the A building and just try to work hard for every meet possible," indoor track and field coach Michael Adams said.
Due to construction issues, the indoor track and field team has encountered obstacles. 
"This year, we started practicing two weeks early. We have a few more obstacles due to construction; however, we still find ways to get the best out of our abilities and practices," senior runner Gianna Marasco said. 
Runners think about the whole season. 
"Every year for the team we try to qualify as many competitors as possible that we can in one season," Adams said. 
"I hope to get some new personal bests in my respective events and I hope that the team succeeds as a whole," Marasco said. 
Boys' & Girls' Swimming
Players on both boys' and girls' swimming teams went through clinics that allow swimmers to ease into a routine full of swimming. 
"We've started weightlifting, and I've been adding more yardage to our practices as well as making them harder. We haven't started morning practices yet, but I plan to start them later in the month," swimming coach Nanette Cummings said. 
The swim team began their season on Dec. 12 at home versus Central Cambria. 
Senior swimmer Eve Ergler hopes to improve her times this year. 
Cummings wants the team's record to increase this year. 
"I want our record to improve from last year and for the kids to get better times. I want more people to individually go to districts and for the team to grow stronger overall," Cummings said. 
Boys' Basketball
This year the boys' basketball team prepared throughout the summer and fall.
"The boys really had a great summer and fall. The boys got better through open gyms workouts and we feel through our opponent preparation we have a great shot to win every night out whoever we are playing," boys' basketball coach Jarrod Klausman said. 
For the boys' basketball team their season started on Nov. 25 versus Indiana for a scrimmage. Their first home game was Dec. 13 against Harrisburg. 
Caring about all of the players on the team rather than the game is one way this year's team is different from previous years. 
"I think that playing together since seventh grade really helps, and also how much each one of us cares about not only the game but each other is important," senior basketball player Kenneth Futrell said. 
The team hopes to accomplish many goals they have set earlier in the year way before the season officially started. 
"I hope to have a positive record in the program and win the district six title," Futrell said. 
"We have set some goals for the team. One is to be competitive and be ready to play every day in and out and if you win every quarter or possession everything will take care of itself. We also want to win the district six championship and compete every night to be successful in the mid-Penn conference," Klausman said. 
Futrell believes people should put in the work to become a successful basketball player or life in general.  
"You can never wake up and just be good at basketball, or anything actually. You have to be able to put in the work to be successful," Futrell said. 
Girls' Basketball
To prepare for the upcoming season the girls' basketball team participated in early morning shooting practices and competed in a fall basketball league. 
"Our girls have put countless hours in the gym to prepare for the upcoming season.  We competed in the All Day Hoops fall basketball league. The girls had 6 a.m. shooting workouts two days a week with two evening open gyms as well for most of the preseason," girls' basketball coach Chris Fleegle said. 
Senior basketball player Stevie Webber believes the team's capability of shooting and defense will make up for the loss of height this season. 
The team hopes to have a good record this year like previous years and to meet the goals they set for each other. 
"To start off we want to have a good record for our regular season and then win six and then advance as far as we can in playoffs," Webber said. 
"My main goal for us as a team is to make sure we are getting better each time we step on the basketball court.  We want to play our best basketball by the end of the season. Another goal is to make sure we come together as a team, playing together as one.  The season is full of ups and downs the closer we are as a team, the better we will be suited to overcome those ups and downs of the basketball season," Fleegle said.
Webber believes she can help the team in many ways throughout the season. 
"I feel I will be able to help my teammates on the defensive end with rebounding and shutting down other players and offensively with shooting and making extra passes," Webber said. 
View Comments (2)
About the Contributors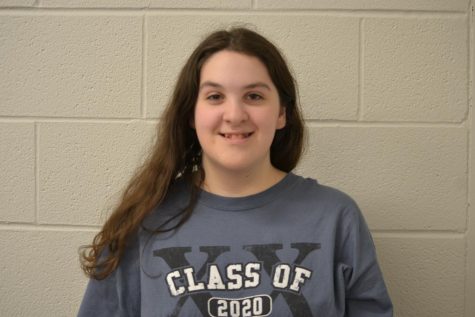 McKenzie Quirin, Reporter
I am a twelfth-grade student at Altoona Area High School. I enjoy hanging out with my friends, babysitting my cousins and watching movies. I am a part...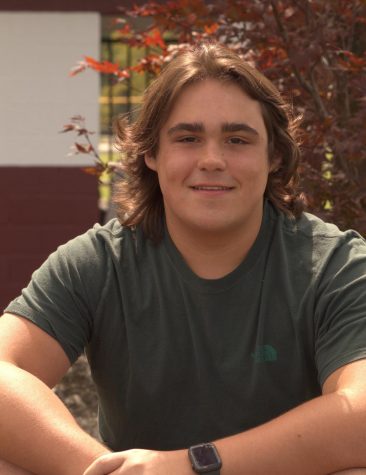 Ben Blackie, Editor In Chief
Hi! I'm Ben Blackie and I'm a senior at AAHS. This year, I am the Editor in Chief of the Mountain Echo. I took on the role my junior year, and I'm...