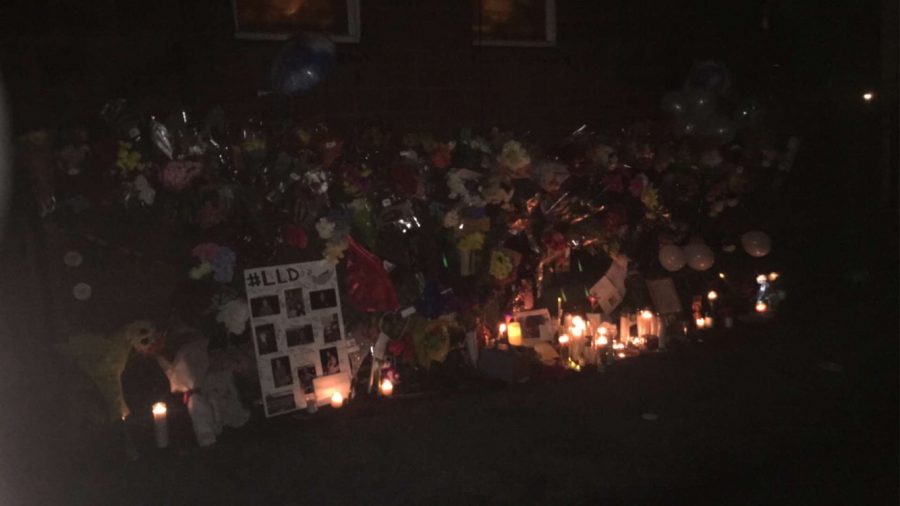 School responds to tragedy
March 9, 2020
School plans to implement new procedures after survey responses
After the tragedy that took place last week, many students have voiced their opinion on the necessary actions needed for AAHS to respond. For assistant principal Jason McGinnis, an immediate response may not solve the problem efficiently. 
"Anytime we experience tragedy, everybody has an opinion and everybody has a thought. What's important in those times of tragedy is that we allow the community as a whole to grieve in that process. Often times, when we experience this, we want to try and act on it very quickly, but those actions are a result of our emotions," McGinnis said. 
Last week, the school administration sent out a survey to all students, asking them to describe in one word what they want their school to be. Now, McGinnis and assistant principals Shane Cowher and Vince Nedimyer are taking action to achieve what the students requested.
"The overwhelming response [to the survey] was two words: safe and caring. Our plan is to talk about the tragedy that took place and address that again in a more formal setting. Then, we will go into the ideas and things that we [principals and administration] have come up with and what we're looking for to keep our school, our classrooms and our halls safe and secure," McGinnis said. 
Currently, McGinnis, as well as the other assistant principals, are still in the process of gathering suggestions from students.
"We want to hear what the students have to say. I listen and I ask. I hear the teachers [at the faculty meeting] and now I want to hear the students, and the next step will be an action plan and what that looks like," McGinnis said.
Assistant principals will be coming to English classes starting Tuesday to discuss future plans and ideas.
"We're looking at starting a student panel that will work with the assistant principals that can be the voice. You have the choice to be part of what we're doing and a part of our administrative team," McGinnis said.
For McGinnis, communication is the key to growing and developing as a community.
"If you think something that we're doing isn't right, help us out and let us know what we can do better. We want to hear that. The only way we are going to improve as a school is if we keep those lines of communication open," McGinnis said.
Leave a Comment
Students create bracelets to memorialize Pfirshing
Following the assembly the school held, some students felt the need to create something to remember Pfirshing. Juniors Natalie Boose and Emily-Grace Garwood along with the Junior Class Committee will be selling bracelets in the upcoming weeks to remember Pfirshing. 
"I got this idea after noticing we did not have anything to remember Devon following the class meetings. We wanted something everyone could have to remember him," Garwood said. 
"We just felt like there was more to be done," Boose said. 
The Junior Class Committee will be sponsoring the sale. 
"The bracelets will cost $1. The bracelets will be white with light blue lettering and will say "LLD" and "Devon" in cursive," Garwood said. 
As of right now, the proceeds may be put into a scholarship in Pfirshing's name. 
"Currently, we are talking to Mr. McGinnis about putting the money in a scholarship fund for an AAHS wrestler in Devon's name. Mr. McGinnis has to talk to Mr. Neely about this; we will have a definite answer next week," Garwood said. 
Boose and Garwood hope the bracelets have a positive impact on the school community. 
"One thing that I hope comes out of this is that we come together as a community," Boose said. 
"I feel the impact will be positive, as everyone loved Devon and remembered his caring nature, and now they will have a bracelet to remind them of him every day," Garwood said.
Leave a Comment