Burlingame set to retire after this year
Patty Burlingame has been with the AASD for more than 30 years starting as a teacher, then high school principal and currently assistant superintendent. 
"I am happy to retire, but also a little melancholy. This has been my home for 36 years," Burlingame said. 
Burlingame wants to spend more time with her family after retirement.
"I want to spend more time with my family, especially my grandchildren. I will travel with my husband, play with my grandchildren and get to exercise at Groove in the morning," Burlingame said. 
Before becoming an assistant superintendent, Burlingame taught reading and drama. After teaching, she followed as a school principal. 
"I started as a reading teacher at Keith Junior High School, where I also taught drama and directed the plays. I was an AAHS Assistant Principal for eight years, and followed with the AAHS Principal for seven years. That was the dream job," Burlingame said. 
Burlingame became a teacher because of her grandfather who was a band director. 
"My grandfather was a band director and took me to school with him. I loved school, and I always loved children," Burlingame said. 
During Burlingame's years of teaching, she realized that empowering and supporting students in reaching their potential was rewarding. 
"I loved teaching. There is nothing like working with children and when you see that 'light go off' it is like you won the lottery but even better! Empowering, supporting and encouraging students to reach their potential is so rewarding," Burlingame said. 
Time as principal and assistant principal gave Burlingame the opportunity to really get to know the students.
"I got the opportunity to work with remarkable teachers. I really got to know the students, and I enjoyed going to all of their events. I made my heart happy to see them excel! I even loved disciplining students because it was an opportunity to help them and understand why they made a particular choice. I loved graduation! I loved seeing the sea of maroon and white and seeing their pride when they threw their caps. I was blessed to have that opportunity," Burlingame said. 
Burlingame experienced various opportunities as a teacher, principal and superintendent.
"As a teacher, I was empowered to try new things and to do what was best for students, whether it was starting the first student website or publishing student work in a book. As a principal, I was trusted to do what was best for students and to keep them safe. I was empowered to lead.  As an assistant superintendent, I was empowered to empower teachers and principals to make a difference, to listen to their ideas and let them take the lead," Burlingame said. 
During Burlingame's 36 years at AASD, she has had people who have been important mentors in her career. 
"I have people who were good mentors. At KJHS, it was English teacher Patty Casillo and principal Tom Foose.  At the high school, I learned from Dr. Cardone, Dr. Ray and Dr. Kelly, as well as the former high school principal, Sharon Fasenmyer.  Certainly Dr. Prijatelj, asking me to join the team to rebuild the elementary program was a great blessing," Burlingame said. 
The people and students are what made Burlingame's years at AASD.
"The people, especially the children [made my years]. Teachers are so dedicated and always strive to go the extra mile for their children," Burlingame said. 
Burlingame's children and the opportunity to implement the KIND program were two of her greatest accomplishments. 
"My children are my greatest accomplishment. At AAHS, I like to think that my greatest accomplishment was implementing the KIND program. In my current role, it was the establishment of an elementary curriculum that is taught with consistency and fidelity," Burlingame said. 
The interactions with the teachers, principals and students will be what she misses most about AASD. 
"Everything, but mostly the interactions with principals, teachers and children," Burlingame said.
Throughout Burlingame's time at AASD she has experienced many memories.
"I enjoyed seeing my classes together as a class and their great pride [at graduation]. My view as principal also allowed me to see the faces of their families. At band camp, it was so fun to see them learning their shows and see that transformation on Friday night. I loved going to all plays, musical programs and art exhibits. I loved seeing the talent of these students. Manny Scott and the impact he made on the school community and the awareness he brought to our faculty and student body which was a call to action for us. Starting the KIND program and seeing those students graduate. Going Global and the school come together to raise $10,000 for a charity. I certainly can't forget athletic competition. I love sports, and it was so awesome to see their determination and success," Burlingame said.
Working on the behalf of children and students being at the forefront of every decision is what Burlingame hopes to be her lasting impression on the school and community.
"[I want my impression to be] That I worked on behalf of children and that they were at the forefront of every decision," Burlingame said. 
Since the students, teachers and other faculty do not have the last day of school, Burlingame would like to thank the community and her fellow staff.
"Thank you for the honor and true privilege to work in the Altoona Area School District. It has been my pleasure to serve the students, teachers, community and families of our district," Burlingame said.
Leave a Comment
About the Contributor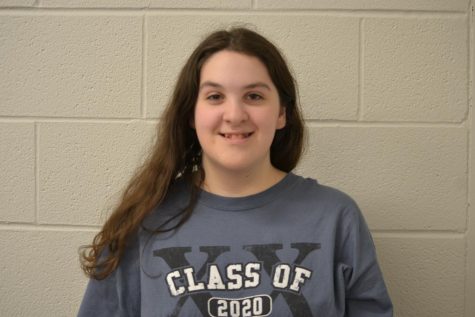 McKenzie Quirin, Reporter
I am a twelfth-grade student at Altoona Area High School. I enjoy hanging out with my friends, babysitting my cousins and watching movies. I am a part...