Students create own lunch breaks
On Sept. 8, students started online school. The Altoona Area District distributed schedules that included instructions such as which classes to go on certain days. Although this schedule covered important topics, there wasn't any information about lunch breaks which led many students to create their own. 
"For lunch break, I eat grilled chicken. I eat my lunch around noon because that's when I've always done it," senior Aydan Summers said. 
Students are now free to manage their lunch breaks and their food choices. 
"Other than eating during lunch break, I watch Tik-Toks," junior Sofia Veneziano said. 
Students enjoy doing different activities during lunch break. During lunch breaks students get to eat, watch a short episode and maybe be able to spend time with family members. 
"I feel more comfortable eating at my desk. There's somewhere to set my plate, I don't get my bed messy  and my desk makes me feel productive," senior Emilee DeFrancesco said.
 Choosing a place to eat food is another positive about online lunch breaks.  It can be very relaxing for a student to choose a nice place to eat on. Students can manage the smell and the look of the place which is what many students wished they could do back in regular school. 
 "As an athlete, people assume many things about me. They assume almost everything,  but most importantly my diet. Stereotypically, an athlete is supposed to be healthy and all of that. I don't necessarily fit into the stereotype though. I eat anything I want to get the energy I need. I play soccer and several other sports so I need lots of energy to play them. Therefore, in this year's lunch breaks I eat anything I feel like eating just like last year. I usually eat it around noon," senior Moaaz Hamid said. 
"I usually have something doordashed to my house because I'm home alone. Other times I eat dinner leftovers to switch it up," sophomore Bella Davis said. 
"I eat on the couch, because I can watch TV and eat at the same time," freshman Mycah Long said. 
The responses were diverse, but a good number of people chose to eat at home. Most people chose to eat lunch at noon as well. 

About the Contributor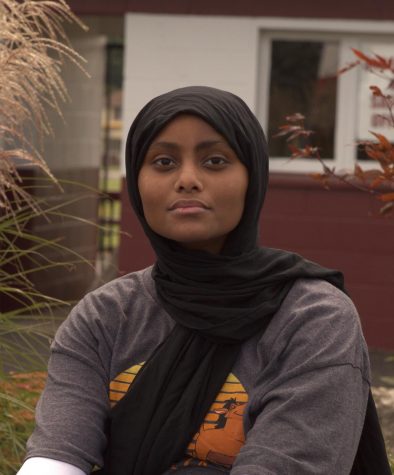 Sufana Hamid, Reporter
Hey! I'm Sufana, a reporter in the sophomore year of high school. I'm a writer and an artist on my free time.  I paint and write short stories. I'm also...