GACTC remains hybrid since August 
Many students are also enrolled at the Greater Altoona Career and Technology Center. The GACTC has been working with a hybrid model for education since Aug. 26. The current plan will be reevaluated on Dec. 10. 
In an Oct. 27 press release the GACTC said, "We know that this has been a difficult season for all of us, and we appreciate our students' commitment to following our procedures, our families' support and the collective work that is performed by all of GACTC's employees." 
The GACTC is a local education service that provides students with hands-on learning that prepares them for real world situations and careers. 
"The CTC is a great way to start early in a career that interests you. It can give you an advantage for after high school plans in earning credits towards college or even entering into the workforce," Senior Gavin Schlecht said.
The GACTC has made several changes to previous years to better suit social-distancing guidelines.
"We've been working to rearrange our classrooms and utilize our spaces to provide social distance for our students. We have also invested in technology resources that will help us innovate our delivery and engagement of our students. Fortunately, our investment in alternative methods will outlast the challenges presented by this pandemic and continue to enhance the teaching-learning process in the future," the GACTC website said. 
"This year, we're still able to do labs and use equipment; however, we have to sanitize the components and bench areas," Schlecht said.
The school has provided students with materials to help aid in online instructions.
"Since I am mostly hands-on, it's been rough to learn the physical aspect of cosmetology. But having an at-home mannequin to practice on has really helped," senior Sophia Roefaro said. 
"Yes, we have switched rooms, and we don't have to change everyday like we would have last year and we aren't here everyday anymore. Some things have stayed the same though but the classes are also smaller," senior Erika Moss said. 
Like other schools, GACTC plans to reevaluate plans frequently to keep students safe.
According to the school's website, they are committed to prioritizing the health and safety of their students and staff while maintaining a dynamic learning environment.
Unlike the high school, the GACTC has "A" students arrive on Mondays and Wednesdays and "B" students on Tuesdays and Thursdays, and the whole school learns remotely Fridays.
"Originally, I was a 'B' group student at Altoona but they had to change me to 'A' because I'm in the 'A' group at CTC ," Schlecht said. 
Leave a Comment
About the Contributor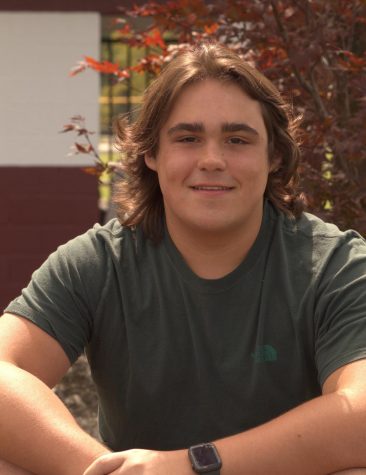 Ben Blackie, Editor In Chief
Hi! I'm Ben Blackie and I'm a senior at AAHS. This year, I am the Editor in Chief of the Mountain Echo. I took on the role my junior year, and I'm...