Christmas shouldn't be allowed to be celebrated during November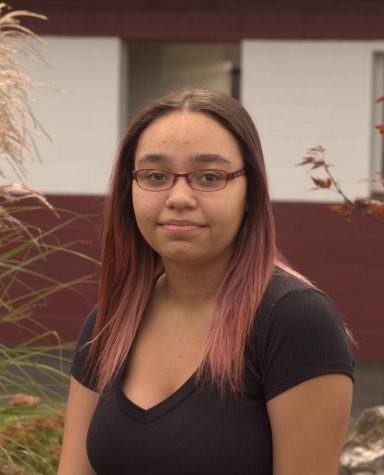 A very controversial topic for people once Thanksgiving and Christmas comes around is whether or not to decorate for Christmas yet. People should not decorate for Christmas before Thanksgiving.
People normally skip over decorating for Thanksgiving or fall, which can be just as fun. Most fall or Thanksgiving decorations can be found in the same section that Christmas decoration can be found earlier in the fall season. Most people completely skip over the fun of decorating for Thanksgiving.
Decorating for Christmas can also be a fun day after Thanksgiving tradition. The day after Thanksgiving, people can put all of the Thanksgiving decorations away and get out all of the Christmas decorations to celebrate the new holiday season.
If you decorate for Christmas too early, by the time everyone gets to the week of or the week before Christmas, people may be tired of having the same decorations for so long. If you put off decorating until after Thanksgiving or in December you are less likely to get tired of Christmas decorations.
Most people don't fully take the time they have for Thanksgiving to celebrate and appreciate it. We may not be able to celebrate it with the whole family this year, but it should still be celebrated with who you can celebrate it with. Thanksgiving is a wonderful holiday to spend with friends and family.
Christmas is an awesome holiday, but I think the decorating part is a little bit overrated. Not everyone looks forward to decorating or decorating early. There are some other things to do to get into the Christmas spirit. Christmas shopping, for instance, is one of them. It's no secret that that is an aspect that many people love. Whether you are doing it for yourself or someone else, Christmas shopping can be fun.
Leave a Comment
Christmas should be allowed to be celebrated during November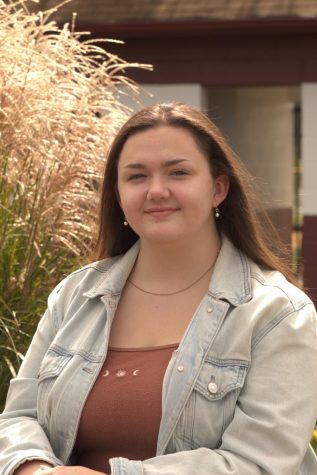 A lot of people have some sort of feeling inside that Christmas should not be celebrated before Thanksgiving, but that is completely unfair. Christmas really is the most wonderful time of the year, there is even a song that backs up my statement. Don't get me wrong, you don't have to decorate for Christmas on Nov. 1, but if it makes people happy, I say go for it.There is no reason you should have to keep your Christmas spirit bottled up until after Thanksgiving.
A full two months of Christmas nostalgia is the best medicine:
Around November and December is when school tends to get a little tricky, especially during COVID-19 with learning online. I can't think of anything that would fill me with more joy other than a warm cup of hot chocolate and some Christmas music while I bake a warm batch of snickerdoodle cookies. School and work can be extremely stressful for certain people and having those little Christmasy things just makes my day a lot more enjoyable, even if it's in November. 
Christmas is the season of giving and generosity, why cut it short?:
Christmas time is the time of year where everyone is making and buying presents for their friends and family, then wrapping them in red and green with sparkly bows. Seeing the joy on peoples faces when handing them presents, in my opinion, is the best part of Christmas and there most definitely should be more time to spread the love and joy of Christmas than just the 25 days before Christmas in December. 
Christmas is what I look forward to all year around:
Driving around to go see Christmas lights with my cousins during our annual Christmas party is my best memory from my childhood, and I look forward to it every single year! 
The anticipation of Christmas always seems to be more fun than Christmas day:
Yes, Christmas day is fun, but in my opinion the week leading up to Christmas is much much more fun. All of the Christmas pajamas, the delicious cookie baking, Christmas parties etc. always put me in such a joyful mood and I want to spread that, but I'm going to need more time than just Dec. 1 through Dec. 25. 
Christmas items are already being sold in stores:
For some reason, certain people have some sort of dread about seeing Christmas decorations in stores before Dec. 1, and I don't really understand why. If Starbucks can sell a peppermint mocha in November, and Target has their Christmas decorations ready to be pulled off the shelves, the stores are pretty much begging me to decorate and get in the holly jolly spirit! 
This year, I have to have COVID-Christmas:
2020 has been a pretty unfortunate year for most people and a lot of the things I love doing during Christmas time I am unable to do this year. I can't go ice skating this year, I can't go black friday shopping, I can't have Christmas parties with my friends and much much more, the least I can do is decorate early to restore some of the Christmas spirit that was lost. 
What really happens on Thanksgiving that doesn't happen on Christmas?:
During Thanksgiving everyone gets together with their families to celebrate and makes a huge dinner for everyone to enjoy; but on Christmas you basically do the same thing, but with presents! Christmas is basically Thanksgiving but with more festive activities!  
It only affects me if my house is decorated: 
I should be able to decorate my house whenever I want. It affects nobody other than me if my house is covered in red and green, and also it just makes me happy. I understand that not everyone loves Christmas as much as I do, but if it makes me happy I should be able to decorate my house without judgement, even if it is on Nov. 1. 
Leave a Comment