"I'm in"
Senior Kasey Schultz will attend Saint Francis University after high school. In this senior special blog, Schultz discusses her love for the campus and the idea of being independent.
Q: Why did you choose to go to Saint Francis University?
A: I chose to go to Saint Francis because it's so close to home, and I love the campus.
Q: What are you majoring in or planning on studying at Saint Francis University?
A: I'm majoring in special education with a minor in ASL.
Q: What excites you the most about college?
A: I am most excited to be on my own and to be able to do things for myself without having to rely on anyone else.
Q: Is there anything about college that intimidates you?
A: I'd say the thing that intimidates me the most is that I really won't know anyone [at the university] at first. 
Q: What other colleges were you looking at as other options?
A: I also was looking at IUP and Mount Aloysius.
Q: Why did you think this college was the choice for you? What about the school interested you?
A: I think, personally, Saint Francis was the best option for me because everyone there is so friendly and they give really great opportunities…in the classroom even in your first year. 
Q: How do you feel about senior year ending so soon?
A: I'm kind of sad for senior year to be over; although, we didn't really have much of a senior year since we spent most of it from home. 
Q: What do you think will be the biggest difference between high school and college?
A: I think the biggest difference will be being on my own…I'm most excited for, and hoping, there will be a difference in people's attitudes and with people being mature. 
About the Writer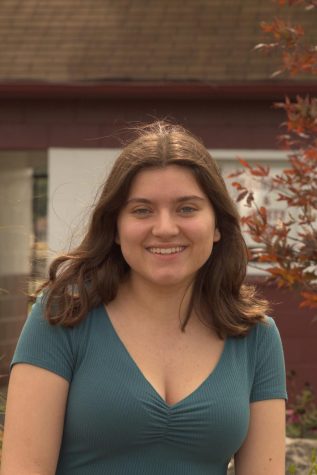 Sydney Wilfong, Associate Editor
I'm Sydney Wilfong, a senior at AAHS. I'm part of the band as a proud tenor saxophone player. On the days I have time, I enjoy writing, reading and...