"I'm in"
Senior Jack Hatch will attend Seton Hill University after graduating high school. In this senior special blog, Hatch describes his goals for the future and his appreciation for how welcoming the students and staff are at Seton Hill.
Q: Why did you choose to go to Seton Hill University?
A: I chose Seton Hill because it had the best program for physical therapy. [The college] gives an internship senior year, and I think it would put me in the right place job wise. Also, I'm running cross country and track in college, and I ended up getting a scholarship…I liked the coach and the team the best, they were so kind and inviting.
Q: What are you majoring in or planning on studying at Seton Hill University?
A: I plan on majoring in exercise science with a clinical concentration.
Q: What excites you the most about college?
A: I'm most excited to meet new people and run with my teammates…everyone [at the college] is very kind and understanding [too].
Q: Is there anything about college that intimidates you?
A: I think the most intimidating thing is being in an entirely new setting and getting used to that.
Q: What other colleges were you looking at as other options?
A: I was looking at Slippery Rock University, Shippensburg University and Saint Vincent College.
Q: Why did you think this college was the choice for you? What about the school interested you?
A: I just new it was the right choice when I stepped on campus. I didn't get the same feeling from any other places I visited.
Q: How do you feel about senior year ending so soon?
A: I think it's very scary that senior year is ending so soon, especially now–I haven't had time to process it.
Q: What do you think will be the biggest difference between high school and college?
A: I think the biggest difference is that the learning aspect will be so much easier because I'm very excited about what I want to study [in college].
About the Writer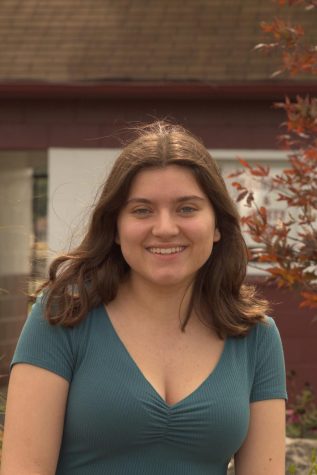 Sydney Wilfong, Associate Editor
I'm Sydney Wilfong, a senior at AAHS. I'm part of the band as a proud tenor saxophone player. On the days I have time, I enjoy writing, reading and...