"I'm in"
Senior Julia Lane will attend Juniata College after high school. In this senior special blog, Lane details all of the opportunities Juniata provides and explains why she's ready for college.
Q: Why did you choose to go to Juniata College?
A: I chose to go to Juniata College for many different reasons. I love that it isn't too far away from here [Altoona] so I can still see my friends and family. I will also be playing soccer for the Eagles. I love the campus and they have a great education program. 
Q: What are you majoring in or planning on studying at Juniata College?
A: I am majoring in Early Education, grades Pre-K through fourth [grade].
Q: What excites you the most about college?
A: I think the thing I'm most excited about for college is getting to learn how to be a teacher. 
Q: Is there anything about college that intimidates you?
A: One thing that's intimidating to me about college is being out on [my] own.
Q: What other colleges were you looking at as other options?
A: A couple other colleges that I was looking at as options were Geneva College, Washington & Jefferson College, Ursinus College and Marymount University. 
Q: Why did you think this college was the choice for you? What about the school interested you?
A: I thought that this was the college for me because it fits everything that I was looking for. It's a small liberal arts school, not far from home, has a great education program and I can play soccer.
Q: How do you feel about senior year ending so soon?
A: It makes me sad to think about schooling ending soon. This had been a big part of our lives and I know that it's never going to be like this again. But I am also really excited about everything that comes along with graduating high school. Not to mention, this year had been so different because of the pandemic. 
Q: What do you think will be the biggest difference between high school and college?
A: I think that the biggest difference between high school and college will be living on my own and having a heavier workload.
About the Writer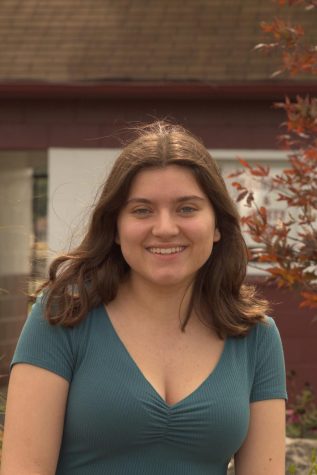 Sydney Wilfong, Associate Editor
I'm Sydney Wilfong, a senior at AAHS. I'm part of the band as a proud tenor saxophone player. On the days I have time, I enjoy writing, reading and...