Athletes share proudest moments
As student athletes consider their high school sport's careers, certain moments stand out.
Even though being in freshman year, Hollabaugh still has a proud moment throughout her time playing basketball.
"I play basketball in Altoona. I've been playing basketball since I was in fourth grade but had never really had a moment where I was proud of myself. When I was in seventh grade there was this one time where I was really proud of myself because I averaged 15 points in each game," freshman Jersey Hollabaugh said.
Senior Tyler Chipperfield has always loved baseball, even if he has played it throughout his life.
"I play baseball. I have played this game for a total of eleven years. My proudest moment playing baseball was when my team and I won second place in a championship game," Chipperfield said.
Although volleyball is much different from baseball, both sports require hard work which is something sophomore Emma Clouser is really proud of. 
"I play volleyball. I've been playing this game since I was in seventh grade. One of my proudest moments was when our team was down by a lot of points and we made our way back up to level the playing field. Our team was down, but we made it. We came out of the game with a win to our season," Clouser said.
For senior Rylee Albright, her proudest moment is similar to that of Clouser's as they both agree that pulling through and winning a tough game is a success. 
"I play volleyball. I've played this game since I was in fourth grade. During this one game I played with my travel team and we were down by a lot of points. The score was 14-24 at the time and I was up to serve, and I served my team back up. We ended up winning the match," Albright said.
About the Writer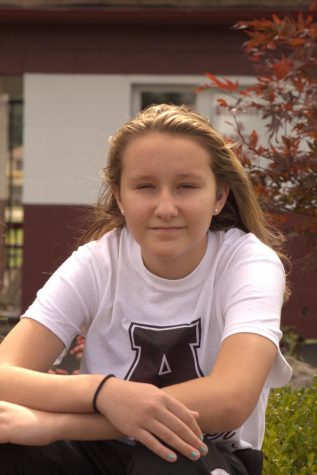 Amy Dean, Reporter
Hi, welcome to my page. My name is Amy Dean. I'm 14 years old, and a freshman at AAHS. I was born and raised in Tampa, Florida. Then I moved to PA when...