"Public Radio: Behind the Voices" gives background to beloved personalities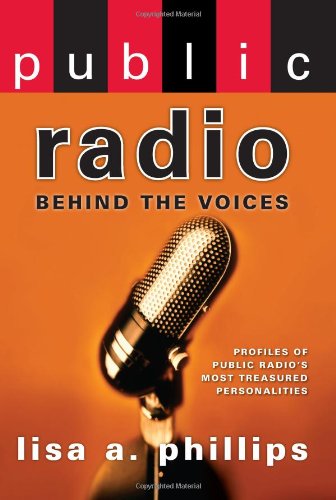 If you're anything like me, you know that mornings are spent with the voices and personalities of Steve Inskeep, Rachel Martin, David Greene and Noel King, evenings are spent with Audie Cornish, Ari Shapiro, Mary Louise Kelly and Ailsa Chang, and Saturday mornings and Sunday afternoons are spent playing Wait Wait… Don't Tell Me.  I'm of course talking about National Public Radio (NPR). 
I love listening to NPR to stay informed on the current events of the world so that I am able to engage in topical conversation when necessary. So, when I saw "Public Radio: Behind the Voices" by Lisa A. Phillips in the suggestion box of books I might enjoy, I did not hesitate to purchase it. 
The book is a collection of personal stories from some of the most listened to voices in public radio including Nina Totenberg, Melissa Block and Noah Adams.
"These public radio hosts are with us when we get up in the morning, when we drive to work, when we cook dinner, garden, sit in the bathtub… They are veiled by the invisibility,the inherent modesty, of radio. We delight each time that veil is briefly lifted," Phillips wrote in her introduction to the book. 
Through personal interviews and in-depth research, the reader gets to know the figures of public radio by letting them speak for themselves about their lives and love of radio. Phillips has a knack for finding the entertaining and telling anecdotes that bring the public radio personalities to life. 
For those who aren't fans of public radio, the stories are still entertaining anecdotes that anyone would enjoy. But fans of public radio will truly enjoy this book for what it is: a playbill for the voices behind the microphone that deepens the appreciation for the voices- and people- who bring us the world through our radio everyday.