"I'm in"
Senior Sonia Yost will attend Edinboro University after graduating high school. In this senior special blog, Yost talks about her hesitation to leave her high school years behind, all the while preparing for her future as a teacher.
Q: Why did you choose to go to Edinboro University?
A: My mother works at Slippery Rock University, which is part of the PASSHE system. This means that I could go to any of the colleges that are part of that system with a high discount on my tuition. I chose Edinboro because of its distance from home, affordability and overall it just seems like a great school.
Q: What are you majoring in or planning on studying at Edinboro University?
A:  I plan on double majoring in secondary education-comprehensive English and journalism.
Q: What excites you the most about college?
A: Being on my own.
Q: Is there anything about college that intimidates you?
A: Being on my own.
Q: What other colleges were you looking at as other options?
A: Basically any of the other PASSHE schools, but I was really looking into Slippery Rock, West Chester and Shippensburg.
Q: Why did you think this college was the choice for you? What about the school interested you?
A:  After researching all the colleges I applied to and was accepted into, I determined that Edinboro was the best for me because of its study abroad program, clubs and internship opportunities.
Q: How do you feel about senior year ending so soon?
A:  It's really crazy how fast not only this year, but the last four years have flown by. I don't feel entirely ready to leave high school because I know that no other time in my life will be like this, but I'm excited for what the future holds.
Q: What do you think will be the biggest difference between high school and college?
A:  I think college will be a lot more internally driven and dependent on me to learn and grow. But I think this will be easier than it is in high school because I'll be studying something that I'm more interested in–hopefully.
About the Contributors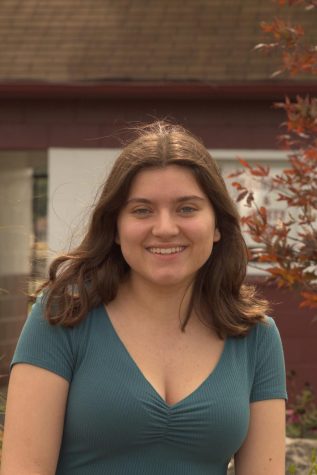 Sydney Wilfong, Associate Editor
I'm Sydney Wilfong, a senior at AAHS. I'm part of the band as a proud tenor saxophone player. On the days I have time, I enjoy writing, reading and...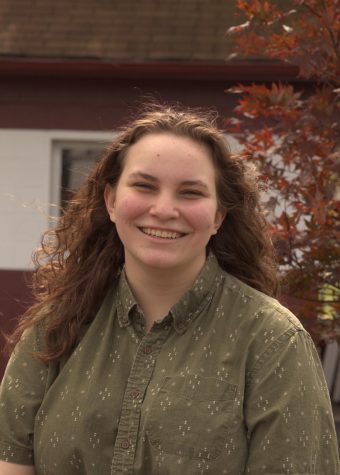 Sonia Yost, Reporter
Hey there stranger! My name is Sonia Yost, and this will be my third year writing for the newspaper. Last year I was an associate editor, and I'm thrilled...