"I'm in"
Senior Darrian Berkheimer will attend Lebanon Valley College after high school. In this senior special blog, Berkheimer explains her dreams for her college years and describes why the Lebanon Valley campus already feels like home.
Q: Why did you choose to go to Lebanon Valley College?
A: I chose Lebanon Valley College because they offer everything I was looking for in a school, and I love the atmosphere.
Q: What are you majoring in or planning on studying at Lebanon Valley College?
A:  I'm planning on studying to get my doctorate in physical therapy.
Q: What excites you the most about college?
A: I am most excited about getting to meet new people and continuing to do things I love like playing soccer and running track.
Q: Is there anything about college that intimidates you?
A: I think I'm most intimidated about the level of independence that comes with college.
Q: What other colleges were you looking at as other options?
A: I had looked at Mount Aloysius, Saint Francis and Duquesne.
Q: Why did you think this college was the choice for you? What about the school interested you?
A: When I visited the campus, I felt right at home. They have a graduate program that I've already been accepted to, both athletics I compete in and an amazing campus.
Q: How do you feel about senior year ending so soon?
A: I feel like senior year has been flying by and it's hard to imagine graduating in a few months. I'm sad to leave high school but I'm very excited about what comes next.
Q: What do you think will be the biggest difference between high school and college?
A:  I think the biggest difference between high school and college will be being around all new faces and not knowing anyone.
About the Writer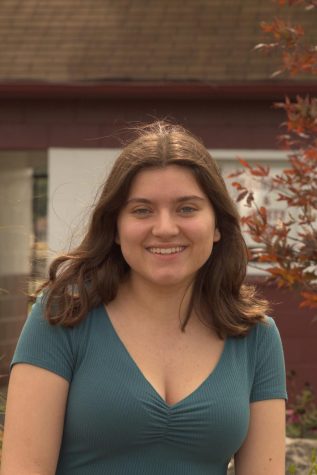 Sydney Wilfong, Associate Editor
I'm Sydney Wilfong, a senior at AAHS. I'm part of the band as a proud tenor saxophone player. On the days I have time, I enjoy writing, reading and...