"I'm in"
Senior Karenna Kauffman plans on attending Penn State after high school. In this senior special blog, Kauffman affirms that despite senior year coming to end, she's more than ready to study in her chosen major and accomplish her career goals.
Q: Why did you choose to go to Penn State?
A: I chose Penn State because it had a great selection of majors that related to the field of study that I'm interested in. Also, my mom works there, so the tuition discount is an added bonus.
Q: What are you majoring in or planning on studying at Penn State?
A: The major that I was accepted into at University Park [Penn State's main campus] is Biochemistry and Molecular Biology.
Q: What excites you the most about college?
A: I am very excited to start college so that I can be one step closer to achieving my goals in life.
Q: Is there anything about college that intimidates you?
A: The only thing that I find slightly intimidating is that I will have to allocate more of my time to studying than I do now.
Q: What other colleges were you looking at as other options?
A: While I looked at a few colleges in other states, the only other one that I applied to was Case Western Reserve University in Ohio. I applied regular decision here, so I am still waiting to hear back.
Q: Why did you think this college was the choice for you? What about the school interested you?
A: This college interested me because it is a great private university for medicine which is my primary interest.
Q: How do you feel about senior year ending so soon?
A: I think that senior year ending is bittersweet for me personally. Given the circumstances of this year, I came to terms with the fact that my last year in high school would not be the way I had envisioned it. Although I will miss certain aspects of it, I am definitely ready to move on with my life.
Q: What do you think will be the biggest difference between high school and college?
A: I think the biggest difference between the two will be that I will be solely responsible for my success in college and further [my] education.
About the Writer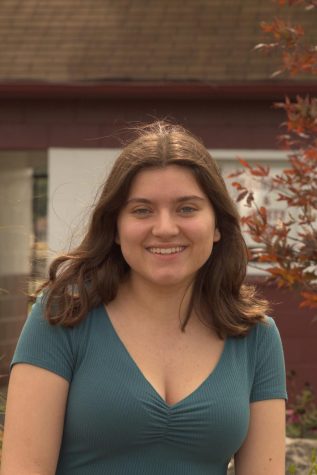 Sydney Wilfong, Associate Editor
I'm Sydney Wilfong, a senior at AAHS. I'm part of the band as a proud tenor saxophone player. On the days I have time, I enjoy writing, reading and...