"I'm in"
Senior Anna Batrus will attend Penn State University after graduating high school. In this senior special blog, Batrus discusses why she always dreamed of attending PSU and her hopes for the future.
Q: Why did you choose to go to Penn State University?
A: I chose to go to PSU Altoona and Main because ever since I was little I had always seen myself going there, and for as long as I can remember, I have truly had my heart set on going to the Penn State campus after high school.
Q: What are you majoring in or planning on studying at PSU?
A:  I am planning on majoring in business, possibly with a minor in exercise in sports or secondary education.
Q: What excites you the most about college?
A:  I am most excited that in college, I will be able to meet so many new people and expand my connections to areas and people far and wide as well. I am also excited for a change of schooling which can be intimidating, but I think [it] is obviously the next step in my life. 
Q: Is there anything about college that intimidates you?
A:  I am also scared for the meeting people aspect of college because it is so large and new, so it will take adjusting to so many new things. 
Q: What other colleges were you looking at as other options?
A:  I was possibly looking at colleges in Pittsburgh such as Chatham or others around there just because I have liked Pittsburgh as well.  
Q: Why did you think this college was the choice for you? What about the school interested you?
A: This college was definitely the choice for me because I am able to stay at home and save money and be with my family for the first year or two of college then be able to make the move to the main campus. I have also always loved the friend and sport life that Penn State offers as well which made this school very interesting.
Q: How do you feel about senior year ending so soon?
A:  I am definitely really upset about senior year ending, especially the way that it has, but I am hopeful that it will continue to get better with a memorable senior year. I have also really enjoyed many aspects of high school so I am definitely upset about it ending.
Q: What do you think will be the biggest difference between high school and college?
A: The biggest difference between high school and college [will] definitely be the responsibility and change in how school is applied to students so adjusting to that will, I think, be the biggest difference.
About the Writer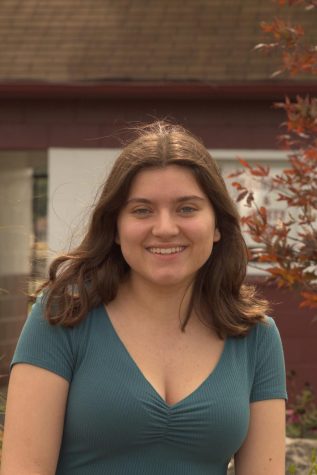 Sydney Wilfong, Associate Editor
I'm Sydney Wilfong, a senior at AAHS. I'm part of the band as a proud tenor saxophone player. On the days I have time, I enjoy writing, reading and...