School struggles to find substitute teachers
 Throughout the rest of the year, students might have to attend some of their classes in the auditorium due to their teachers being absent. Because of COVID-19 and an overall shortage of substitute teachers, the school has had some trouble managing the absences. 
When teachers know they will be absent, they have to let the principals know as early as possible.
"So, what happens when a teacher is absent, is that they will let us know as early as possible. A lot of the time if it's a planned absence, it will be put in in advance, and the hope is that substitutes will pick up the absence," principal Andrew Neely said. 
Substitutes are available to fill 75% of absences right now.
"That is 25% that we have to figure out how to fill from within, and that would normally be like pulling teachers from a hall duty. It's difficult and tedious, and sometimes there just aren't enough available people to make it work," Neely said. 
Because of there not being enough teachers to cover classes or substitutes available, classes are being combined.
"[There aren't enough teachers] which is why we started to do things like combining classes in the auditorium. The reason for using the auditorium is because of COVID-19 guidelines, and we have to spread the kids out and make sure they are being socially distanced," Neely said.
Out of roughly 150 staff members, there is an average of about eight to 10 of those staff members being absent daily.
"This has become a very puzzling and difficult thing, trying to manage and fill these spots," Neely said.
The school; however, doesn't manage what substitutes cover for the teachers on any given day.
"The school doesn't handle the substitutes, it is contracted through a company called ESS. The qualified substitutes will essentially get on a website that will show if a teacher from the district will be out or not, then they can cover the certain amount of days that the teacher will be absent. Substitutes don't need a teaching certificate, they just need a four year college degree," Neely said.
Many students were worried how their attendance would be taken if their first period teacher is absent, now that attendance is taken in first period.
"If first period teachers are absent, they should be putting up a Google Form for students to fill out if they are present, and that gets shared with the attendance folks," Neely said.
About the Contributor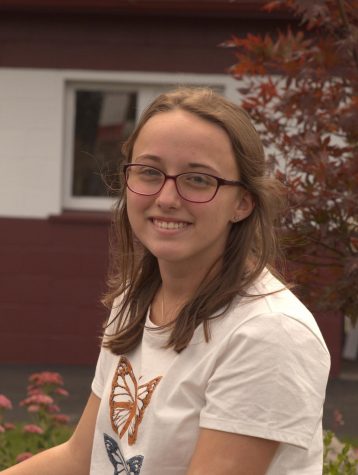 Destiny Montgomery, Associate Editor
Hello, I'm Destiny and I'm a junior at AAHS. This is my second year writing for Mountain Echo. I wrote for the AAJHS Livewire during my freshman year....