"I'm in"
Senior Alison Benson will attend Penn State University once she has graduated high school. In this senior special blog, Benson speaks about her plans for the future and why she's always known PSU was the college for her.
Q: Why did you choose to go to Penn State University?
A: I chose to go to Penn State not only for the great academic programs they offer but also for the environment. Penn State would cater to my love of athletics and also social interaction. Penn State also has a beautiful campus. 
Q: What are you majoring in or planning on studying at PSU?
A: At Penn State, I'm planning on majoring in biology/pre-med to become an allergist/immunologist. 
Q: What excites you the most about college?
A: In college I'm the most excited for the new environment, new people and a new direction in my life. 
Q: Is there anything about college that intimidates you?
A: The inevitable student debt and also having to do everything on my own scares me. 
Q: What other colleges were you looking at as other options?
A: I wasn't really looking at other colleges because I've been set on Penn State for many years. 
Q: Why did you think this college was the choice for you? What about the school interested you?
A: I felt like this was the college for me because I have gone to State College and Penn State athletic events since I was little, so I just knew. My sister also goes to Penn State, so going there would also allow me to be close to her. 
Q: How do you feel about senior year ending so soon?
A: I'm sad that senior year is ending so soon, especially because it has been such a terrible year. I feel like our senior year has been anything but normal, so I'm excited to be able to move on to something new. 
Q: What do you think will be the biggest difference between high school and college?
A: I feel like the biggest difference between college and high school is the lack of a structured environment and schedule. College seems to be more reliant on doing things yourself instead of constantly being reminded by the teacher. 
About the Writer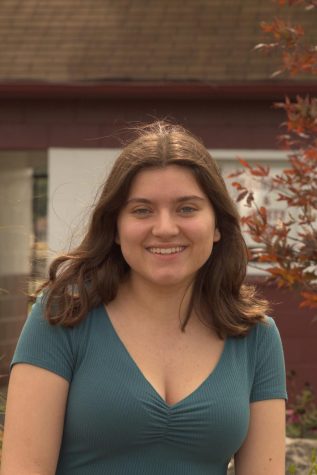 Sydney Wilfong, Associate Editor
I'm Sydney Wilfong, a senior at AAHS. I'm part of the band as a proud tenor saxophone player. On the days I have time, I enjoy writing, reading and...