"I'm in"
Senior Malachi Ford will attend Saint Francis University after high school. In this senior special blog, Ford explains why he chose Saint Francis and how the idea of being on his own doesn't intimidate him.
Q: Why did you choose to go to Saint Francis University?
A: I chose Saint Francis because I believed this school would be the best fit for me to further my education, and my football career, the family vibe and great location also factored into it.
Q: What are you majoring in or planning on studying at Saint Francis?
A: I plan on going into the occupational therapy field.
Q: What excites you the most about college?
A: The new environment and people I will get to meet while being there.
Q: Is there anything about college that intimidates you?
A: Not really, I love diving into new things head first.
Q: What other colleges were you looking at as other options?
A: I was looking at Morehouse [College] and colleges in California.
Q: Why did you think this college was the choice for you? What about the school interested you?
A: It was a tough decision, but I settled on Saint Francis because of how I felt while at the college visit. It was homey and close to my family while also giving me freedom. The football team was also really friendly and had already accepted me.
Q: How do you feel about senior year ending so soon?
A: I wish I could've done more in my senior year, but if given the chance I wouldn't change a thing.
Q: What do you think will be the biggest difference between high school and college?
A: The biggest difference is how much closer everything is and how I have to manage and spend my time while also being efficient.
About the Writer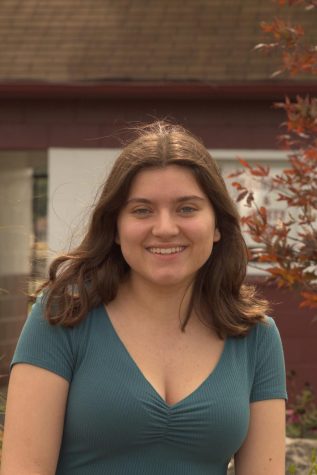 Sydney Wilfong, Associate Editor
I'm Sydney Wilfong, a senior at AAHS. I'm part of the band as a proud tenor saxophone player. On the days I have time, I enjoy writing, reading and...