Kyle, Brevard choose out of state colleges
Although COVID-19 has afflicted and drastically changed many people's daily lives, school has continued for the year in various formats such as online, A-B hybrid and even in person. 
Students have been required to pass all classes with at least a 70% for a marking period grade and final grade, just like a normal school year. Although many students have been struggling because of the sudden changes between being a virtual student, a hybrid student and an in person student, it has been crucial for seniors to keep up with their work as most are working hard to graduate because they're planning on going to college either in or out of state. 
Seniors Cassandra Kyle and Carlona Brevard plan on going to college out of state. Kyle will be attending Shenandoah University in Winchester, Va to pursue the career of being an agent in the FBI's Behavioral Analysis Unit. Brevard will be attending Morgan State University in Baltimore, MD to pursue the career of being an attorney.
"I chose Shenandoah because when I first visited the school it felt like home instantly. I also had a lot of interest in their soccer program," Kyle said.
Although they will be attending two different universities in the east coast, they plan to major in similar areas and continue participating in their current extra-curricular activities.
"I'm majoring in Political Science, it's one of the most fitting majors for my future career [as an attorney] Morgan State University not only offers my major with a pre-law program, but also has a southern style marching band and is an HBCU," Brevard said.
An HBCU is an historically black college or university. 
"I plan on majoring in psychology since I have always been interested in this field ever since I was younger. I will also be playing soccer at Shenandoah," Kyle Said.
After working hard and conquering all of the challenges they both faced this year, they have both considered the challenges they will face in the upcoming years at college.
"I think the most challenging part will be finding a new job and learning the area," Brevard said.
"I think the most challenging thing about moving out of state will be moving away from my parents. Luckily I am only two hours and 15 minutes away from home, but this will be challenging because I am very close with my parents and it will be very different not getting to see them everyday," Kyle said.
About the Writer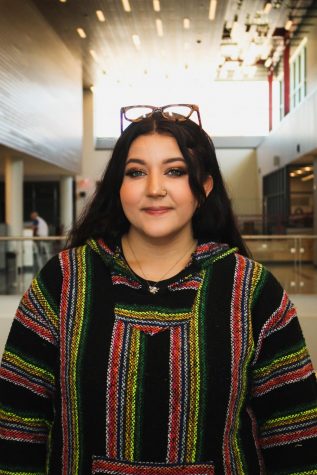 Mykenzi Doran, Reporter
Hey! I'm Kenzi, and I am a junior here at the AAHS who writes for the Mountain Echo! This is my third year as a reporter, but I do a lot more than writing...