Boys' basketball team seeks to improve record
Hang on for a minute...we're trying to find some more stories you might like.
The boys' basketball team finished the 2017 – 2018 season with seven wins and 13 loses. The team consisted of 15 players including five seniors. The boys biggest accomplishments were beating crosstown rivals Hollidaysburg and Bishop Guilfoyle and Jayvion Queen reaching 1000 career points. The boys also gave back to the community by assisting elementary students at Penn Lincoln's basketball practices.
"I am not content with last year's record, so this year we are working twice as hard," senior captain Kurt VonColln said.
The boys have 19 players this year including four seniors. They plan on setting the bar higher by attending open gyms, giving their all on the court, practicing in and out of school and making healthy choices.
"I plan on setting the bar higher for my team by being the best leader I can on and off the court," VonColln said.
The boys traveled to Pittsburgh and State College last year. This year the boys are traveling to Harrisburg and Central Dauphin. The boys will play each team twice throughout the season. If the boys make it to championship they will go to the Penn State Altoona campus and play within divisions.
"I want to end the season with a gold medal in my mouth," VonColln said.
The basketball team encourages everyone to come out and give it a try.
"You form a brotherhood that last a lifetime. You'll never forget the countless memories you make with your teammates," VonColln said.
About the Writer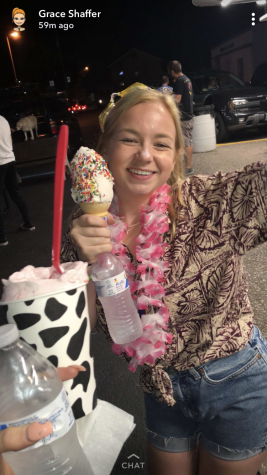 Miranda Wertz, Reporter
I am Miranda, a student at Altoona Area High School. I'm 18 years old and enjoy sunsets, tea and dancing. My favorite style of writing is poems. I aspire...