Football team clinches victory in first playoff game
The varsity football team continued their pursuit of the District 6 title defeating Mifflin County with a score of 31-24. 
The team, coaches and fans are excited for the team and their victory. 
"It feels great to win, I feel great for these guys. It is the seniors' last time playing at Mansion Park. They fought through until the end, and we were able to get a victory tonight. So, I'm just happy for these kids," head coach Vince Nedimyer said. 
The team treats the playoffs like any other game. 
"There are some different things that we will do, but for the most part we stay pretty consistent," Nedimyer said. "Since I've been the head coach and we have been a staff and had these guys, this has been our third year in the playoffs. Fortunately we are allowed to come back and play in District 6. We are trying to make it a regular thing every year." 
With less than one minute left, the game was still tied with a score of 24-24.
"We knew we had to score a touchdown or come away with three points. We weren't looking to go into overtime; we were looking to put the game away. Once we got close to the goal line, then our mindset was we had to score. We were so close, and we didn't want to take the chance of a field goal getting blocked. We pounded the ball at them, and we scored," Yost said. 
Yost scored a touchdown with a little over 30 seconds left, putting Altoona in the lead. The game ended with a score of 31-24
"I felt pretty good; it always feels good to score the game winning touchdown. Being able to help your team out and move on to the next round to play State College. That's always a good feeling, I'm just glad I could do my part. I was just in the right situation to score a touchdown. The coaches believed in me. Coach told me that the play was going to me, and I was getting the ball. I knew I had to get it in. It felt good that he trusted me to get it into the end zone," Yost said. 
Once the game was over, the team rushed out onto the field. They had won and made it to the championships. 
"It feels amazing, only this game was guaranteed, it wasn't sure that if we lost we would go on. But you know, this was do or die right here. As a senior, this is my last time playing on this field. Being able to win and go out with a win, not having any regrets, with this team we just played it feels really good. We are on to State College; we are going to hope to keep our season alive with them," Yost said. 
Yost is proud of this season and his team. 
"It went good, we have a great close knit group of kids that are hustlers, they are ballers, they play for one another. Just have the comradery that we always do with our teammates, it's just an amazing experience," Yost said. 
Yost wouldn't change anything about this season. 
"Once you love the game of football so much there really isn't. No matter what you want to do differently, you still love the game regardless, you still love the people you play with. You just love Altoona football, I wouldn't change anything about it," Yost said
Overall the team is ranked second in District 6.
"I feel like this season went really well, we beat some teams that we were not expected to win. We did hit a rough patch and got beat by a few good teams due to our team being plagued with injuries," junior Evan Boose said.
Even during the off season, players will continue to work. Some might play other sports and some might continue to practice or play football.
"I'm hoping I can play great, but what I know for sure is that I will try my best and do what my coaches ask of me," Boose said. 
The team will play against State College on Thursday Nov. 10 for the District championship.
Leave a Comment
About the Writer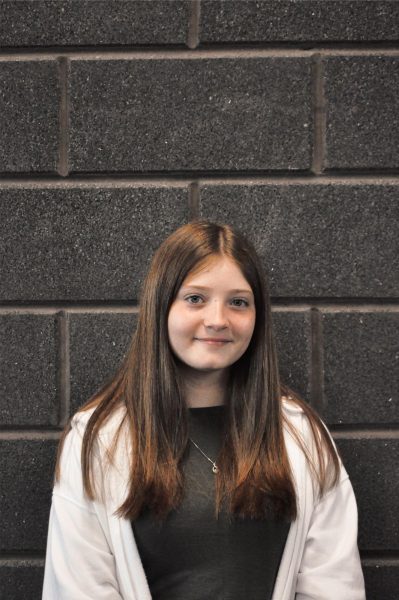 Miley Naugle, Reporter
My name is Miley Naugle, I am a 10th grade reporter on the AAHS Mountain Echo. This is my second year on the staff and my third year as a reporter. My...