Sharon Burwell shares her Christmas village's story
Sharon Burwell is a Christmas lover at heart. From her 12 Christmas trees throughout her home to hosting her family's Christmas parties, Burwell is no stranger to a holly jolly Christmas. Though the Burwell household is decked head to toe with holiday decorations, she is most passionate about her three Christmas villages located in her home, and her two other villages located at her hair salon: Mane Effects. 
Many different base materials including plywood are used to construct the different levels of the village. The houses, the characters such as the elves, Santa, Mrs. Claus and reindeer, the fake snow, skirting and all of the trees also make up the village. It is hard for Burwell to estimate the financial value of her collection.
"I started my village when I was 18 years old. Back then, the houses would cost around $70 to $100. Now, obviously, things are getting more expensive, and they are about $140 to $180 per house. That's not including the other scenery such as my trees. I truly believe that's what separates my village from everyone else's. The other little details such as my fresh-fallen snow and all the different types of trees give the village so much character, and it makes it so it's not just a group of houses," Burwell said. 
Burwell's love for Christmas started when she was a young girl. During Christmas, she would watch her own mother work on her Christmas village.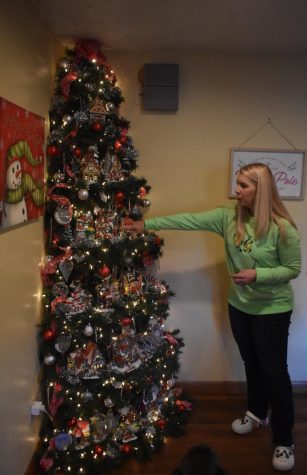 "The tradition runs in the family. My mother and all of my aunts have their own villages, and my oldest daughter, Elizabeth, started her own Disney themed village, so my other daughter, Emily, will receive mine after I pass," Burwell said. 
All of Burwell's houses come from Department 56. Though she does not have all of the houses the company has to offer, she has gathered a grand total of 108 houses across three villages in her home. 
"I would say around half of the houses have been gifts from family members and friends," Burwell said. "I only have a few duplicates of some of the houses because, obviously, I have to have the place where Santa gets his beard trimmed in my salon, as well as in my own home." 
To Burwell, her villages aren't just ceramic pieces in the shape of houses. Her village tells a story. 
"I will only allow one Santa and one Mrs. Claus across all my villages because there is only one real Santa in the North Pole. My village that lives on my shelves is the Mountain Top village and that is where Mrs. Claus currently lives because she is growing her poinsettias there. In the Mountain Top village, some elves will go there to ski or just have a get away if the workshop is too stressful for them one day. My tree village is where the elves deal with all things wooden," Burwell said. 
Though the North Pole village is Burwell's largest village, coming in at 16 feet long, four feet wide, and two and a half feet tall, her favorite village is her tree village. 
"A lot of people might think that the North Pole village is my favorite because I put the most time into it, but I think my tree village is my favorite because it is just so creative, let alone new. We [Burwell and her husband] built the shelf ourselves and cut apart fake trees to create the tree effect. The magic of Christmas can be imagined in tiny form right before your very eyes," Burwell said. 
Burwell's passion for the villages is shared with her husband Dan Burwell. 
"My husband loves the village, as I do. However, one year, my husband's brother was living with us, and they decided it would be a funny idea to buy a Godzilla figurine and place it in the middle of my village. They posed the figure as if it was stepping on a reindeer. That reindeer broke, and it was part of a larger piece that cost around $150, so they picked a really good piece to break. Since then, he has learned not to mess with my village," Burwell said. 
The villages are displayed every year in her house, and the set-up is changed around every 10 years. Burwell begins setting up her villages on Nov. 1, and finishes around three weeks later. 
"It takes me quite a while to run the electricity throughout the entire village, usually about six to eight hours. Then to get everything set up in the right position and make sure that no wires or cords are sticking out, that usually eats up the rest of the setting-up time," Burwell said. 
Burwell doesn't only specialize in Christmas villages, but she also has helped over 30 people set up trees this holiday season. 
"Before opening up my salon, I was hired at Pier One specifically to decorate their Christmas tree. God gave me the talent to decorate, so I do," Burwell said. 
Leave a Comment
About the Contributors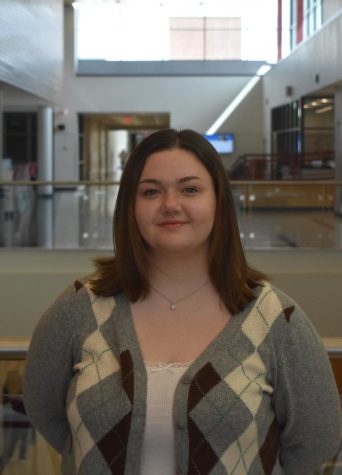 Cassidy Klock, Editor in Chief
Hello! I'm Cassidy Klock, and I am the Editor in Chief for the AAHS Mountain Echo. I've always had a passion for writing ever since I was a little girl,...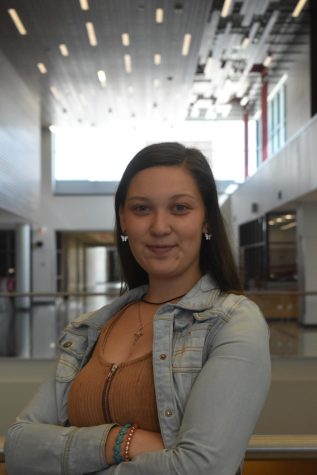 Danielle Bardelang, Public Relations Manager
I am a senior at the Altoona Area High School and am the public relations manager for the Mountain Echo newspaper. I seek excellence in my academic and...