Jiu Jitsu offers alternative to school sports
Brazilian jiu jitsu is a form of martial art and a form of fighting by holds, throws and paralyzing throws. Brazilian jiu jitsu is Japanese based and teaches a form of self defense. Students Tristan Socie, Connor Weyandt, and Brennan Friewald participate in this martial art. The group has classes about four days a week, but none are mandatory and all people are welcome to  attend.
Senior Tristan Socie joined the team after head coach Cameron Kyle and his uncle Steve convinced him to. 
"My uncle Steve got me to wrestle when I was younger to better myself and eventually convinced me to do it again in junior high where Kyle was the coach. Eventually, Kyle left Altoona to become the owner of his own jiu jitsu gym. I went and brought friends, after Kyle had asked me to help bring exposure [to other students] and just so happened to love being there and doing it," Socie said. 
Senior Connor Weyandt had never planned to join the team but joined after talking to Kyle. 
"I never really had any interest in it [Jiu Jitsu]. Then, Coach Kyle reached out to me because he used to be my baseball coach. I found out about it [jiu jitsu], he got me started on it, and I really liked it, so I continue to keep doing it," Weyandt said. 
Kyle had hopes of opening a Brazilian jiu jitsu program in Altoona. 
"I love grappling arts, and I had hoped to build a Brazilian jiu jitsu program in Altoona. Watching them grow is very rewarding. Our students strive to learn everyday whether at class or on their own. When they catch you in a submission, it really shows their progress," Kyle said. 
Socie believes while doing a sport like jiu jitsu, it is important to know safety as any wrong move could cause an injury. 
"I listen to what I'm being taught. The moves we learn could easily result in injury if we're not methodical and don't know what we're doing. Luckily, the environment is awesome and supportive, everyone does what they can to be cautious and safe," Socie said. 
Kyle teaches students in a structured environment to ensure the students' safety. 
"I teach them techniques and structure an environment for them to practice safely. I show them drills to build muscle memory and facilitate live sparring," Kyle said. 
Kyle feels that having trust within your partner is a serious part of the safety precautions that go into the sport. 
"There is a great deal of trust when your opponent has the ability to submit you, but we take safety precautions. Our surfaces are padded, our grapplers agree to stay controlled and our coaches monitor to make sure all safety guidelines are followed. We enforce hygiene rules to keep our members safe from skin conditions and illnesses," Kyle said. 
If anyone is feeling uncomfortable, they are allowed to tap out of the match. 
"We have taps, so if you feel uncomfortable, you can tap out and that will get you out of the submissions or any uncomfortable position," Weyandt said. 
Students learn different techniques with partners by studying and practicing techniques and moving on from there. 
"The sport is similar to wrestling, but the goal is different. Rather than pinning your opponent's shoulders to the mat, the goal is to make your opponent quit by tapping out of the match. This is called a submission win. Students learn with a partner or many partners by studying and practicing technique, then trying to use them in a live but controlled environment," Kyle said. 
Weyandt doesn't always have time to make it to the classes, but still attends in the summer when he has more time. 
"I don't go very often during the school year because of baseball starting up, but I did once or twice a week in the summer. I try to get all my schoolwork done in school. And basically, whatever free time I have left I use for practicing jiu jitsu," Weyandt said. 
Socie believes that Brazilian jiu jitsu is a great thing for kids to learn. 
"Jiu jitsu allows kids to learn how to defend themselves and at the same time learn patience and discipline. Plus it's a great workout," Socie said.
Kyle believes everyone should give Brazilian jiu jitsu a try, as he believes it is a sport for everyone. 
"Brazilian jiu jitsu is for everyone, I hope to see more students from AASD come and give it a try," Kyle said. 
View Comments (1)
About the Contributor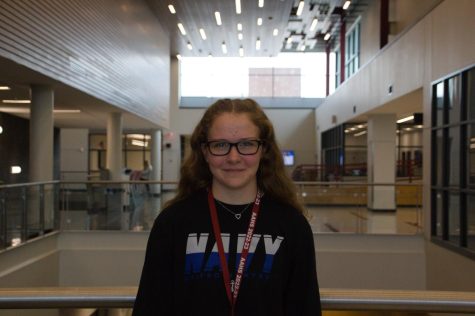 Ash Carini, Reporter
Hey! I'm Ash! This is my first year on staff, but my second year in publications. My interests are photography, music, running, and drawing. My biggest...