Bird Box knocks socks off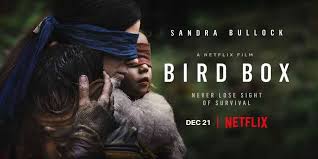 The new movie "Bird Box" is on the must watch list of many people. The action-filled movie will leave the person watching wondering what is going to happen next. "Bird Box" is loved by many. The movie leaves the viewers on the edge of their seats throughout the whole film. "Bird Box" was suspenseful because the viewers never know who dies next. The movie will cause the audience to want to blindfold themselves every time the wind blows.
The director, Susanne Bier, did an excellent job of creating this film.  The main characters are Malorie Hayes (Sandra Bullock), Girl (Vivien Lyra Blair) and Boy (Julian Edwards.) The movie was released Dec. 13, 2018. Critics describe the movie as moody and a thriller.
The movie switches from the past to the present, so the watcher can understand the conflicts and how the "entity" affects people. The "entity" is never seen, but when it is close, a storm of leaves fly near the victims. The victims can also hear the voices of loved ones, prompting them to take the blindfolds off.
"Sandra Bullock killed the role," sophomore Mychenze Alberts said.
The psychological thriller messes with viewers' minds and causes the audience to rip out their hair.  The movie streams on Netflix.
About the Contributor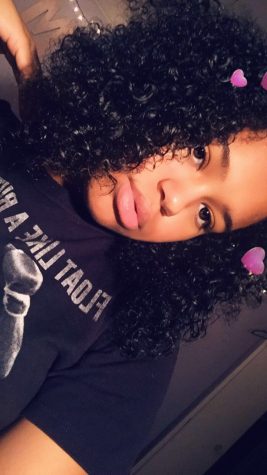 Minya Strobel, Reporter
Hi! My name is Minya. I am a sophomore, and it is my first year working for the newspaper. I am a Cancer, and I enjoy listening to music. I am different...