Twins separate after 18 years to study at separate Ivy League schools
Seniors Nama and Neama Babikier immigrated to the United States when they were in second grade from Sudan, Africa to Baltimore, Maryland. Since then, each twin has been accepted into an Ivy League school. 
"When my family immigrated to the US, we lived in Baltimore, and my siblings and I attended elementary school there. None of us knew English, so it was a bit of a difficult transition, but our teachers were very supportive. We were able to quickly learn the language. In seventh grade, we moved to State College, and then started school at Altoona during our junior year of high school," Nama said. 
"
None of us knew English, so it was a bit of a difficult transition, but our teachers were very supportive.
— Nama
Nama will be attending Princeton University, while Neama will be attending University of Pennsylvania. According to Quad Education, Princeton has a 5.8 percent enrollment rate, while University of Pennsylvania has a 4.1 percent enrollment rate. 
"I've decided to enroll in Princeton because of the various opportunities it provides, such as opportunities for undergraduate research as well as having one of the best programs for public policy in the nation," Nama said. 
"There are several reasons why I chose Penn. The main reason for me was academics. It is one of the best schools in the nation for public health and provides many opportunities such as research and internships for undergraduate students," Neama said. 
Though Nama decided on Princeton University, she was accepted into other schools including Johns Hopkins University, Northwestern University and the University of Virginia. 
"Getting into Princeton was a shock for me as I was deferred when I applied early decision. I really thought that I was going to be rejected so opening an acceptance letter definitely surprised me. I had gotten my acceptance into Johns Hopkins about a week before, so I had both of these schools as my top choices," Nama said.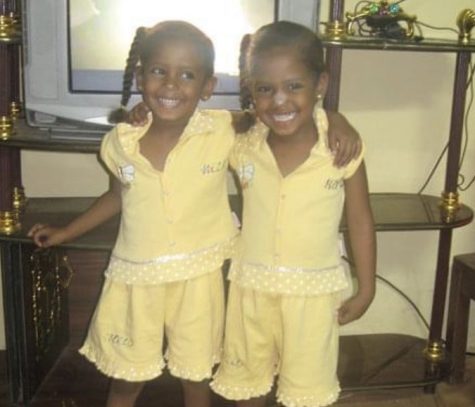 Neama, on the other hand, only applied to UPenn. 
"I only applied to Penn because it was my dream school. I knew that applying early decision would mean that I was bound to it and needed to go there. My plan B would have been schools that Nama was applying to. If I didn't get into Penn, I would have wanted to go to college with her," Neama said.
During their time spent in high school, the twins took a variety of AP classes at Altoona, despite being in the district for only their junior and senior years. 
"I have taken a total of 10 AP classes throughout high school including human geography, world history, US history, language and composition, Spanish, literature and composition, biology, calculus, computer science A and statistics," Neama said. 
"Throughout high school, I've taken AP classes such as APUSH, world history, Spanish, chemistry, econ, language and composition and literature and composition," Nama said. 
In college, both twins hope to pursue independence from one another, for they have been each other's "other-half" for the past 18 years. However, according to the twins, the initial separation will be a major change.  
"I don't think that I feel worried, but I am sad about the fact that we're splitting up. Neama and I have always done everything together, and we've been very close our whole lives. Because my parents are immigrants, the college admissions process was very unfamiliar to them, so we basically supported each other throughout the whole journey. We read each other's essays and applications, and I got her second opinion on everything I did. We read each other's essays and applications, and I got her second opinion on everything I did. However, I am excited about pursuing my own independence and carving my own path at college," Nama said. 
"
I got her second opinion on everything I did.
— Nama
"What I'm worried about most, which I know is bound to happen, is missing my sister. We do almost everything together, and it's going to be difficult to be apart from each other for the first time in our lives. However, that is also exciting at the same time because we both have the opportunity to grow into different people and to lead different lives," Neama said. 
Dane Leone was the twins' AP Spanish teacher during their junior year. While having the twins in class, he claims he learned a lot from them. 
"Having these two young ladies in class was such a joy. What was interesting was that in AP Spanish, we focus our curriculum around learning and discussing different details relating to the Spanish language and Hispanic culture. However, I found myself learning from them as much as they were from me. Both Neama and Nama came into our language classroom with such a rich background and wealth of cultural knowledge relating to their Sudanese roots, and they shared aspects of their culture daily in class,"  Leone said. 
The twins plan on regularly visiting home during their four years of college to maintain their close-knit, twin relationship.
View Comments(1)
About the Contributor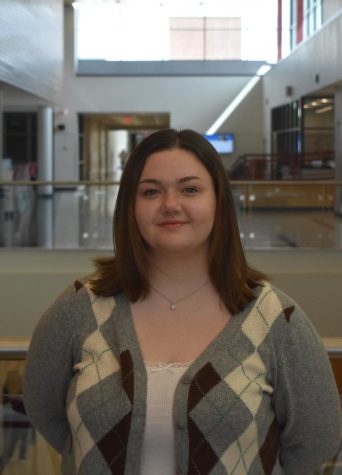 Cassidy Klock, Editor in Chief
Hello! I'm Cassidy Klock, and I am the Editor in Chief for the AAHS Mountain Echo. I've always had a passion for writing ever since I was a little girl,...