Girls' basketball team strives for playoffs
Hang on for a minute...we're trying to find some more stories you might like.
On Nov. 27 the girls' basketball team began their season with a scrimmage and tournament before the first home game held in the field house.
This year's girls' basketball team is composed of two seniors, two juniors and 15 sophomores. There are 20 games along with a tournament, scrimmage and possibility of playoffs at the end of the season. The coaches this season are Miriam Colledge, Jesse Betar and Jordan Griffith.
Sophomore Mallory Cree and junior Stevie Webber have played basketball for many years, and they both have different reasons for why they joined.
"I started playing because I used to always shoot around with my dad, and then I was old enough to join the school teams so I signed up and have played ever since," Webber said.
"I started because I was really tall, and I figured it would be fun," Cree said.
Cree and Webber have similar opinions on how the basketball team is doing this season compared to past seasons.
"We started out so great this year unlike last when we were hot from the start; however, we have found our game and are playing to our best ability," Webber said.
"I think this basketball team is doing really well as well as last year when I was on the team, we are really well at working together and our coaches are great at teaching us what decisions to make in practices and in games," Cree said.
The basketball team wants to accomplish the same goals as previous years.
"As a team, I think we would all like to accomplish many things, but we would all love to make it to playoffs," Cree said.
"We want to win districts and from there work as hard as we can and play our best to get to state playoffs," Webber said.
Cree and Weber help the team throughout the season regarding the team and games.
"I help the team throughout the season by encouraging everyone to do their best," Cree said.
"I try to do my part as well as I can whether; it be passing, shooting, playing good defense or anything else to help the team out," Webber said.
Webber and Cree have similar opinions on how basketball helps them be a better player and person.
"The team encourages me to stay positive and always have an upbeat attitude," Webber said.
"The team makes me a better player because it helps me to learn new things, it makes me a better person because we learn lessons, read books, watch videos and talk with our team about life experiences and ways it can make us better people and a team," Cree said.
About the Contributors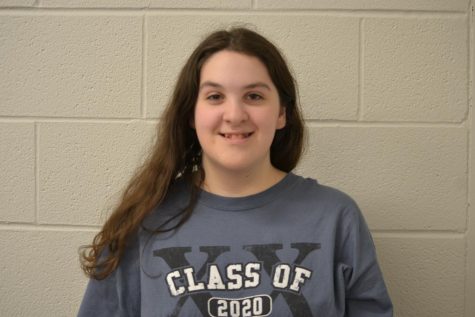 McKenzie Quirin, Reporter
I am a twelfth-grade student at Altoona Area High School. I enjoy hanging out with my friends, babysitting my cousins and watching movies. I am a part...