Gymnastics team competes in league competition
Hang on for a minute...we're trying to find some more stories you might like.
On Saturday Feb. 9, the Gymnastics team competed in a league championship match. The match was held at Saint Mary's, and the doors opened at 9 a.m.
The Gymnastics team featured a variety of competitors throughout the match.
Junior Grace Osmolinski and sophomores Marissa Stouffer and Kayla Blough were three competitors during the group's event.
Osmolinski, Stouffer and Blough have participated in this league competition for a different number of years. Osmolinski has participated for three years while Blough and Stouffer have participated for two years.
Each member of the Gymnastics team prepares for the league competition in many ways.
"We usually have a decent amount of time before the meet, and we just use it to make sure everything looks nice with a lot of practice," Osmolinski said.
"I prepare by listening to music before I compete to get me pumped up," Blough said.
"I prepare by practicing really hard four days a week for three and a half hours," Stouffer said.
The members of the team have different opinions on how they think they did at the competition and how to get rid of nervousness before the match.
"I think it will be one of my best meets this year, and I get really nervous. I just try to think of how many times I have succeeded in the past," Stouffer said.
"I hope that I can at least get second or third place on floor, but if not I still gave it my all and I am always nervous; but I feel like I get more nervous for my teammates because I want them to do well," Osmolinski said.
"I hope to do good on my events and hopefully stick beam, and I usually kick my legs while I am waiting for the judges to salute me," Blough said.
This year the Gymnastics team placed first in the whole competition throughout the day. The next competition for the team will be on Monday Feb. 19 at home against Ridgeway.
The Gymnastics team will participate in the Individual and Team PA Classic Championships against Moon Township on the days of Friday and Saturday Feb. 22-23.
About the Contributors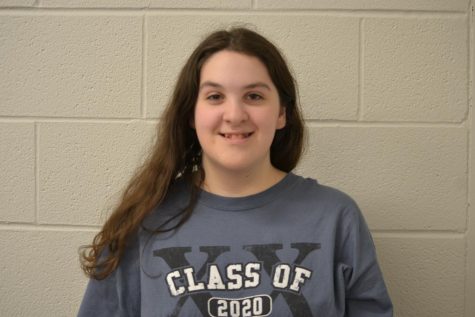 McKenzie Quirin, Reporter
I am a twelfth-grade student at Altoona Area High School. I enjoy hanging out with my friends, babysitting my cousins and watching movies. I am a part...