Add "The Autopsy of Jane Doe" to watchlist
Hang on for a minute...we're trying to find some more stories you might like.
Like the movies "The Conjuring," "The Ring" and "The Grudge," horror movie plots seem played out and predictable. That's why one particular movie with a very creative plot really stands out above the rest. Andre Ovredal's "The Autopsy of Jane Doe" is definitely a must see for all horror movie fanatics.
The movie came out in 2016 and can now be found on Netflix for anyone who wants to watch it. With horror being a very popular genre of movies, great actors are very important, and they did not fall short of that in this movie. Irish model and actress Olwen Kelly as Jane Doe, A&E actor Emile Hirsch as Austin, and award-winning Scottish actor Brian Cox as Tommy definitely tied this movie together and made it the best it could be.
Hirsch and Cox play a father and son who work in the perfect place for something scary: a crematorium. The movie begins with a light feeling, with bright sun and a pretty house, and then cuts to a scene with police investigating inside the house, with a brutally murdered family. The police continue on investigating the crime scene, and then they find the reason for the movie: the Jane Doe.
After the father and son begin operating on Jane Doe, many unfortunate and terrifying events begin to happen to them inside the morgue. The events start out as just small, minor incidents such as pounding and lights flickering. However, the events begin to get increasingly major and terrifying. There is a plethora of different types of horror mixed into this movie, for all different types of horror movie lovers.
Although the movie is rather gory, it seems so real and is incredibly chilling. This film is guaranteed to have chills going down the audience's spine. "The Autopsy of Jane Doe" is a beautifully made, suspenseful movie.
About the Contributors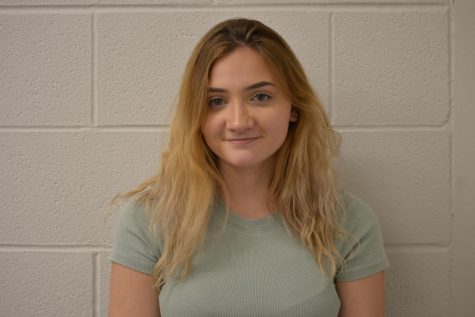 Jada Quinn, Reporter
Hiya, my name is Jada. I'm a junior writing for the Mountain Echo. In my free time, I sleep a lot. I love love love dogs and spend a lot of time with them....