Students speak with confidence
Hang on for a minute...we're trying to find some more stories you might like.
On Tuesday, March 13, Heather Tippett-Wertz along with student teacher, Carly Schankowitz and seniors, Desiree Daugherty-Marlett, Brittney Fouse, Marissa Kessler, and Allyssa Lansberry and sophomore, Marie Horrell attended the annual Rotary 4-Way Speech Contest held at the Blair County Convention Center.  Placing competitors were Fouse with first place, Daugherty-Marlett with second place and Horrell placing third.
First place competitior, Fouse, spoke about PTSD and how it has been a prevalent part of her life and the lives of others she knows.
The competitors were to choose an ethical issue and apply the 4-Way test to its principles and purpose.  Horell spoke about school uniforms, Lansberry chose to speak about PTSD and how it has been evident in both of their lives and Kessler gave her speech about mental illness.
"We brought great candidates to the competition. I'm sure that the judges had an arduous time scoring us and choosing a winner. I am proud by how I performed, and I am excited for the Regional Competition in April," senior Fouse said.
Second place competitor, Daugherty-Marlett, chose to speak about the LGBTQ Community and the importance of it's acceptance in today's society.
"Everyone was so nice there, and I had a great time. Despite being nervous, everyone did a wonderful job, and I'm so proud of how each of us did. The judges did not have an easy job," senior Daugherty-Marlett said.
The Rotary 4-Way Speech Contest is typically held at the Altoona Rotary Club, and this year the location was moved to the Blair County Convention Center.  In between the students' speeches, the Rotary Club holds its meeting and discussed topics of interest to the club. Every year the club members look forward to their meeting that the AAHS has students in attendance for.
"I am very proud of these girls and the way they represented AAHS with class and dignity.  They presented and brought awareness to delicate issues that are sometimes difficult to address, and they did so with confidence," Tippett-Wertz said.
About the Writer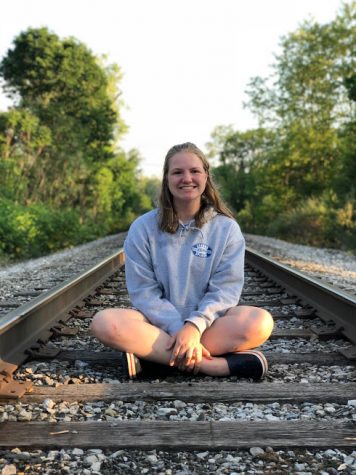 Marissa Kessler, Reporter
Hi!  I'm Marissa, a senior reporter for AAHS Mt. Echo.  I am currently considering going into the military before taking on my post secondary education...