Hometown teachers share incredible story
The incredible story of how love saved a husband's life, and just how much being selfless can have impact on others
Hang on for a minute...we're trying to find some more stories you might like.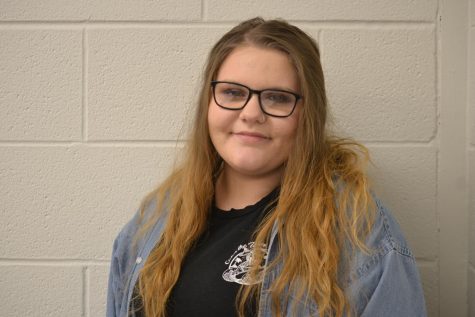 More stories from Jocelyn Fetter
Husband and wife Jennifer and James Lowe had surgeries in December of 2018, but not in a typical scenario.
"25 years ago, I discovered I needed another transplant on a doctors visit. My first transplant was 22 years ago for a kidney and pancreas. The most recent discovery was the summer of 2018. After 21 years of working well, my kidney had started to slow down in function. The average life for a kidney when transplanted is nine years. I was very grateful to more than double that," James Lowe said.
James' surgery took place on Dec. 18 of 2018.
"For several months before the surgery, as Mr. Lowe's kidney function declined more and more, a typical day was hard because he would come home so exhausted after a school day that he needed to nap, and he slept a lot more to regain energy. He sometimes couldn't get through a full day of teaching without needing to sit, but he loves teaching, so he persevered," Jennifer Lowe said.
After months, Jennifer knew her husband was in dire need of a kidney.
"Many people generously offered to be tested to see if they would be a match for Mr. Lowe, but both myself and his sister really wanted to be his donor, so we were the first to be tested. We drove together to Pittsburgh in late October to have our blood drawn, but it takes about a week for the results since the doctors test not just for blood type but other factors like antigens. It wasn't until late on a Friday afternoon–Nov. 2 to be exact–that I received a phone call with the news that I was a match. Mr. Lowe's sister also received a phone call that day telling her she was a match too. The nurse we spoke to said it was amazing that we were both a match. We both really wanted to be the donor, but his sister let me go forward with the process. After the initial match, there was more testing to be done to be sure that my kidneys were strong, and I was in overall good health to be able to donate safely. That testing happened in late November, and it wasn't until Dec. 7 that I found out that I had been fully approved to be a live donor. After that, everything leading up to the surgeries on Dec. 18 happened pretty quickly," Jennifer said.
Siblings have a 25% chance of being an "exact match" for a living donor and a 50% chance of being a "half-match", which makes spouse's even lower.
"My wife was the match to give me a kidney. I was filled with shock and euphoria," James Lowe said. "However, just three days before the scheduled surgery, the surgeon notified us that she was also a match for a child they could not find a match for. They asked us if we would be willing to donate to him instead if they could get me a kidney from another donor. My eventual match was a police detective and War on Terrorism veteran from Ohio. We have met and had a chance to talk and became friends. He is a great person and I feel very fortunate."
The average wait time for a cadaver donor is five years, James got his within a few months due to his wife and sisters help and dedication.
Q and A with Jen and James:
Q: For those who don't know, what is an organ transplant in your own words?
James: Organ transplantation is done when a person has a non-functioning organ such as a kidney or heart and doctors replace it with another kidney or heart. It is a life-saving procedure.
Q: How would you describe the significance of being an organ donor?
James: It's a chance to save someone's life.
Q: What is your advice to people who are waiting to find a match?
James: Don't lose faith; at the end of the tunnel is the hope of renewed life, healthy living and a brighter future. When it's all over, you will have a greater appreciation for this. More so than most other people.
Q: What advice would you give to people who have to have a transplant?
James: Medical knowledge is amazing, have faith in your doctors and your transplant team. Also, have a good support group of family and friends, and finally, believe in yourself and never give up.
Q: How long did your surgery take?
James: My first surgery was very extensive and lasted approximately 10 hours; my second surgery was half that at five hours.
Q: What was the process of getting your transplant?
James: The process involves a series of testing for both you and your potential donor that involves a multitude of blood work and laboratory tests. These tests would be similar whether you have a live donor or whether you have a cadaver donor. Finding a match can be difficult, so this process is often repeated multiple times.
Q: What was the most memorable part of your experience?
James: The fact my wife was my donor match. She then saved a boy's life, and I got to meet my actual donor.
Q: What was one thing that helped you get through this process the most?
James: There were two things. First, my faith that everything would work out, and second, the wonderful support I had from my wife, family and friends.
Q: From the begginning to end, how would you summarize your entire experience, from the very first moment until now, how has this changed your life, and what has it taught you?
James: The single word would be amazing. The entire experience has taught me to appreciate every day of life that I have, to always look at life with my glass half full and to never take anything for granted.
Q: What was your initial reaction when you found out Mr. Lowe needed another transplant?
Jen: I was worried and scared. Besides his health declining, there's a lot of stress not knowing when, or even if, you'll be able to receive another kidney transplant. The average time on the waiting list for a cadaver donor is five years, and that's a long time to be sick and on dialysis while you're waiting. To find out having a live donor was a possibility was a tremendous relief.
Q: What was your first reaction when you found out you were Mr. Lowe's match?
Jen: My first reaction was shock–I was actually just hoping to be his live donor through a swap with someone else who matched him. Once the initial shock wore off, I was ecstatic. It's a special gift to be able to say you helped save someone's life and to do that for your own spouse is even more special.
Q: What is the most important thing to keep in mind while helping someone through an important surgery like this?
Jen: The most important thing is to stay positive and know that medical technology today is incredible.
Q: What have you learned after experiencing something this intense with Mr.Lowe?
Jen: Mr. Lowe and I have always been very close, but I think any intense experience like this draws people even closer.
Q: What was the scariest part of this entire experience?
Jen: Because the transplant team in Pittsburgh is so talented, I never felt afraid about the process or our surgeries. The scariest time was not knowing when, or if, Mr. Lowe would be able to get a second kidney.
Q: What was the happiest part?
Jen: The happiest part was the morning after our surgeries when I got to see Mr. Lowe. Our hospital rooms were in the same hall, and when the nurses got me out of bed to see if I was okay to walk, they let me go straight to his room. When I looked in, he saw me, got a big smile on his face, and I knew he was okay.
Q: Were you scared to see if you were a match?
Jen: I wasn't scared waiting to see if we would be a match, but once I discovered we were a match, then I was scared that  I wouldn't "pass" the tests in order to qualify to donate my kidney. That would have been a huge letdown after the elation of being a match.
Q: What emotions were you feeling when you found out that you got to be the person who potentially saved your husband's life?
Jen: I was excited that not only was he going to receive the life-saving surgery he needed but that I was going to be responsible for helping to save his life. As amazing as it would have been for my husband to have a part of me inside of him–joining us not just figuratively but literally–it became an even more amazing story when we realized we could help someone else by participating in an organ swap.
Q: How long did your surgery take?
Jen: My time in surgery was two to three hours, but the procedure itself did not take that long.
Q: Describe a typical day after Mr. Lowe and yourself had the surgeries.
Jen: Getting back to 100% of our pre-surgery strength takes a while, but we are mostly back to normal. We are definitely looking forward to warmer temperatures when we can get back outside to walk and hike and build our energy back up.
Q: What advice would you give to other people who are helping loved ones go through surgeries and processes like this?
Jen: If anyone is considering being a live donor for a loved one or a friend, I definitely encourage them to do it. The surgery–called a nephrectomy–has become fairly routine. The surgery was done laparoscopically, which means it was minimally invasive, so I only spent one night in the hospital. Having one kidney also doesn't change anything about how I live my daily life.
"I never doubted myself or the process. I never was scared because my glass is always half full, and I knew there was a potential medical solution for my illness. I was greatly worried about Mrs. Lowe and what if something happened to her. I did worry about her because she was doing this to help me and didn't need to have surgery. She has never had surgery or even a broken bone. I was worried about something happening to her. Fortunately, she is not only optimistic but also a strong woman. Where would I be without her?" James Lowe said.
About the Contributor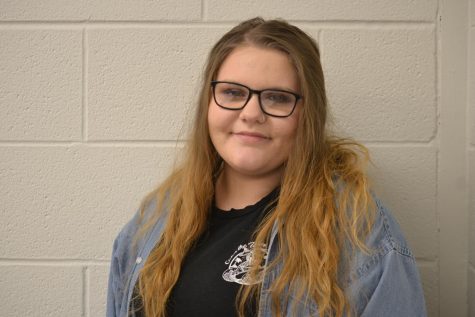 Jocelyn Fetter, Reporter
¡Hola! Me llamo Jocelyn! I have written for the newspaper for two years now. One year in Freshman year and now in Sophomore year. I like to be a creative...