Central PA Graduation Initiative motivates students to graduate
The community has hundreds of students with both different educational needs and views. Many students struggle throughout their high school careers and may become discouraged about completing high school. Central PA Graduation Initiative is an aid for students who are experiencing these troubles. 
Central PA Graduation Initiative is a program that connects students with optional resources to help overcome graduation impediments.
"The Graduation Initiative helps students obtain skills to prepare them for their future. Many students are not aware of all the opportunities available to them and with the help of my team we want to give them a custom plan for academic success," program mentor Charlton Jordan said. 
The Graduation Initiative not only assists students with reaching graduation, but also encourages students to seek post-education or real-life work experience. 
Every year, over one million students drop out in just the United States. This means roughly 7000 students per day and about 25% students fail to graduate in their appropriate grade. 
Jordan knows that every student has the potential to graduate and become who they want to be. He advises students to never give up by any means. 
"The graduation initiative is designed to help give students the skills needed to succeed in and outside of the classroom. From a teacher's standpoint, I have noticed a newfound motivation in students that are a part of this program because graduation is now attainable for them," English teacher Megan Bobby said.
Bobby strongly believes that this is a beneficial program for students in our area.
Adam Redinger trusts that it is more than beneficial for students to graduate. 
"I believe it is beneficial for students to graduate from high school because it opens up a world of opportunities. School is often viewed as such a negative thing with the workload that is associated with a rigorous curriculum, but school teaches many life skills needed to be successful in today's world. Some of the skills students are learning include effective communication, time management, responsibility, productiveness and promptness," math teacher Adam Redinger said.
Central PA Graduation Initiative is making its way into students' lives to help them pursue their success and improve their academic confidence. 
About the Writer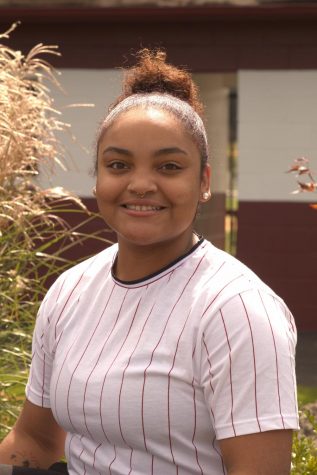 Kamika Helsel, Reporter
Hello, darlings! As you can see my name is Kamika, but I'd equally answer to Mika. I am a sophomore at the Altoona Area High School, and I write for the...