Attendance considered important factor for success
A decision is made every day by students, as well as staff to attend or not attend school. Although people don't often acknowledge the significance of attending school, it may have a major impact on them, their academic performance and their future. 
Attending school is important for students who want to graduate because an increase in attendance can also equal an increase in their grades. Furthermore, it can increase higher chances of students graduating. 
"First of all, you are legally obligated to be here. Two, you can't learn if you are not here. What are we all here for? To learn, attend college and to get the degree you need to acquire the money you want to make," math teacher Patrick McKinney said. 
Daily, every teacher is teaching a new or mandatory curriculum that is needed for a student to graduate. A student who doesn't attend school routinely isn't present to intake the given education. It is a teacher's job to direct a student to graduation. 
"Attendance directly correlates with student success. It is difficult for teachers to build a student's skills if he or she does not attend class regularly. Additionally, practicing good attendance in high school better prepares students for post-secondary education and the workforce. Demonstrating promptness and good attendance is part of being an adult," English teacher Megan Bobby said.
Many students do not have the drive to be present in school or to attend at all and do not find themselves fully committed to their education. 
"I think schools don't have enough options for all of the different types of students. I think it is just a straight and narrow type of program, and I think students don't like that straight and narrow path. They want different options; they want to branch off into different fields of education and live their life the way they want to," high school withdrawal student Isaiah Jones said.
Junior MiJa'Nae White thinks it is really hard to find the motivation to be in school.
"The workload and peers can put a lot of pressure on students as well as myself. Many teachers confuse stress for laziness. It is simply just a lack of motivation," White said. 
Math teacher Adam Redinger believes it is the job of a teacher to make positive impacts on students and that by being fully engaged with your students will make it easier for them to be there. He stated that teachers need to fully be committed to student excellence. 
"Students can be influenced to come to school by teachers establishing positive working relationships with the students," Redinger said. 
Sophomore Madelyne Hughes believes that if you find a reason to be here you will. 
"Just find something that can motivate you to want to come to school, then you will find yourself wanting to attend frequently," Hughes said. 
About the Writer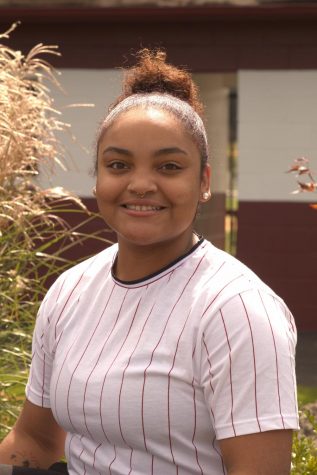 Kamika Helsel, Reporter
Hello, darlings! As you can see my name is Kamika, but I'd equally answer to Mika. I am a sophomore at the Altoona Area High School, and I write for the...