Junior class executive committee visits Garvey Manor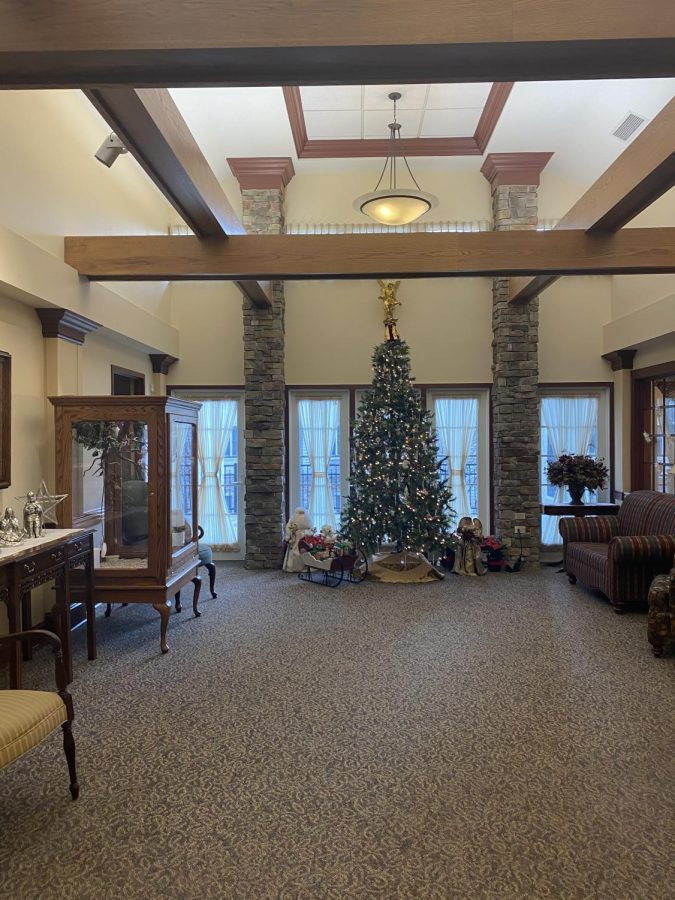 On Friday, Dec. 6, the junior class executive committee went on a field trip to Garvey Manor nursing home to celebrate the holidays with the nursing home residents. The committee gathered in the auditorium after first period and soon after they were on their way.  
"It was an experience that was good for the soul," junior class president Jack Hatch said.
The committee was set up into three different groups. One small group helped set up decorations while the remaining students either baked cookies or spent time with the residents. 
The group that helped set up decorations went with the Garvey Manor activities coordinator to put up Christmas themed decorations all throughout the home. The ones who baked cookies and spent time with residents traveled around the building to start looking at some decorations and the nativity scene. 
"I really enjoyed setting up decorations and seeing the residents' reactions to them," junior committee member Natalie Boose said. 
Outside of Garvey Manor, there was a large nativity scene. It was right outside the lobby of the home, and many of the residents got the chance to go outside and look at it.
On the inside, the committee set up tables, chairs and played music. While they were waiting for the residents to join them, they made Christmas cards. They then sat down to eat and talk to the residents.
"They were really fun to talk to," junior committee member Emily McGuire said. 
The committee plans to return to Garvey Manor later in the year for another party. 
About the Contributor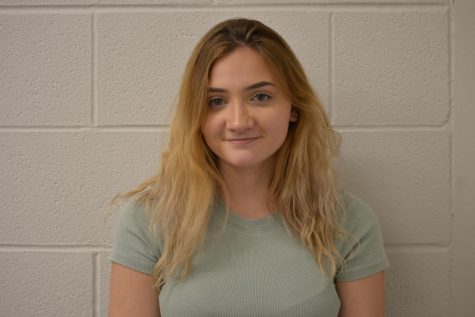 Jada Quinn, Reporter
Hiya, my name is Jada. I'm a junior writing for the Mountain Echo. In my free time, I sleep a lot. I love love love dogs and spend a lot of time with them....