Dear Altoona Administration
Altoona school district should implement a "two-hour delay" Friday for students twice a month for the rest of the year.
The Altoona School District has yet to have any cancellations this school year. I'm sure it's not mother nature being nice; however, it's not a coincidence (but that's another column for another time). Right now, students are lacking the usual "SURPRISE" hibernation time they get when their mom tells them that Joe Murgo and the superintendent have given them the day off, and they all fall back asleep dreaming of Twizzlers and Cocoa Puffs while the plows run through the streets. These Fridays would give kids a little bit more motivation for the school weeks as we come into the third marking period. School is hard on students and a little extra time off and relaxation makes it easier to get things done.
How would this work? Let me help…
As of now, the high school has been running with a "Professional Development" schedule which is an extended homeroom day for students every Tuesday for teachers to catch up on training, clubs like Friends of Rachel to meet, and of course, students like me to do homework because they want to take advantage of not having it done the night before. With implementing these Fridays, we could cut out the extended homeroom and instead have a Friday where we all come into school around 10 a.m., as a two-hour delay day would be. This will allow students and staff to sleep in and have extra time to get their stuff ready in the morning. The other two weeks out of the month can be where the extended homeroom days come in for meetings. Having double the meetings on those days, kids who will be stuck without teachers can sit in the cafeterias for homeroom and a few teachers can monitor who don't have homerooms in the mornings.
Other schools like BG Catholic and Central High have Friday's every now and again where they get to go home early. Yet with the "no going home early" policy that is established at Altoona, this could be an alternative. Although, I'm sure no one would oppose having the early dismissal policy negotiated.
Giving students a small reward such as this can carry so many great outcomes for everyone. Coming from a teenager, sleeping in nowadays is a privilege. Giving students a little extra time to sleep would carry more gratitude than some can see.
I'm sure there are a hundred reasons why the administration would not want to follow through with this plan, but one can never truly judge until one gives it a try.
So please Altoona, let's give it a try.
About the Writer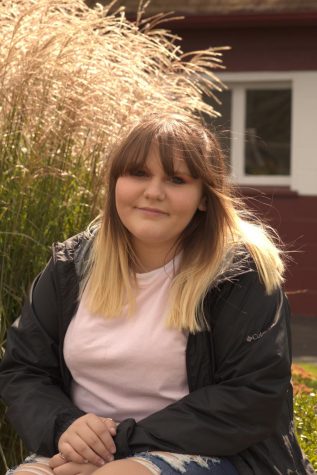 Jocelyn Fetter, Reporter
Hello friends! My name is Jocelyn, some people like to call me Jo or Joc, and I'm a senior this year. I have been a Newspaper Reporter / editor (off and...