Sarbo reaches goal of 100 wins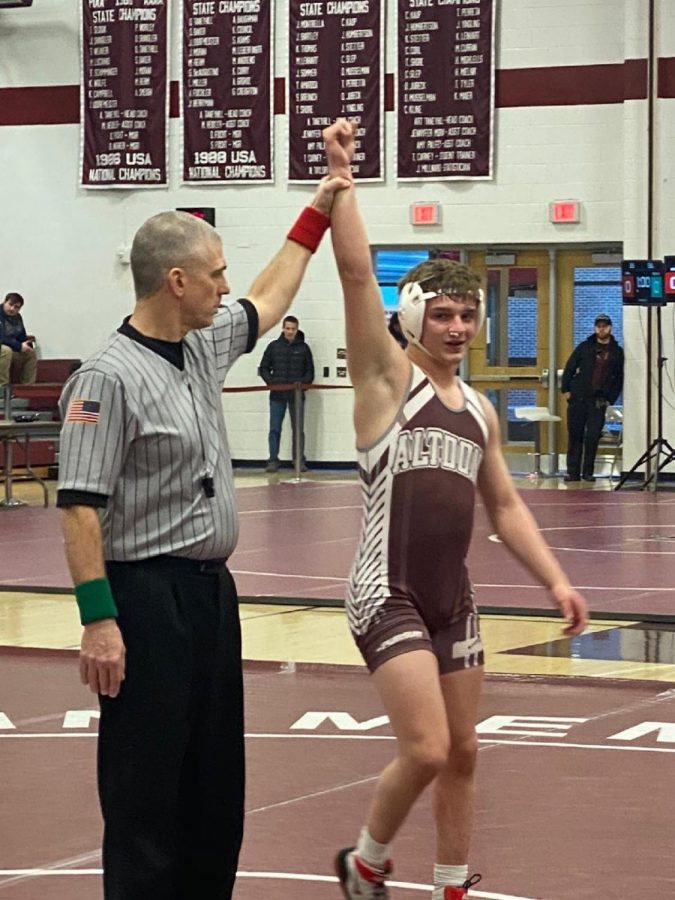 Over the past three years, junior Matthew Sarbo has had a goal of reaching 100 wins in wrestling. In February, he finally reached his goal.
"I'm really happy for him, all his hard work is paying off. I'm happy to see that he got to one of his goals which was 100 wins, and we will see what continues from there. He has earned everything he has gotten so far in the sport of wrestling," Coach Joel Gilbert said.
Sarbo works and practices all year round.
"I've coached him now for three seasons. He works really hard I can tell you that. He goes to a club known as M2. It is run by an Olympic prospect right now to be on the Olympic team. He is also a world champion wrestler. His name is David Taylor. He goes up there and works out with him and some of the other guys that help him run the club along with some of the best wrestlers in Central Pa. He practices with guys that are older and on the collegiate level," Gilbert said.
Damion Finnegan wrestles with Sarbo and is glad he does because it makes him work harder.
"It feels good to know that he is my teammate because I work out with him every day and just knowing that he has reached a milestone that only a few people have done it gives everyone the will to push themselves even more," Finnegan said.
Sarbo wrestles with some of the best wrestlers in the area, according to Gilbert, which brought Sarbo to where he is today.
"It feels good to get up to 100 wins. I did a lot of hard work to get there and I plan on getting much further. I have a lot of good coaches to look up to and not placing at States last year pushed me to work really hard. I want to win a state title this season and compete nationally a lot this summer," Sarbo said.
Not only did Sarbo reach 100 wins, but he also won the North Western Regional Championships. He also has many chances to beat school records.
"He wrestles with the best high school kids our area has to offer. He has an opportunity to break the school record which is 144 wins, and he is on pace to be very close to beating that. He also has an opportunity to tie the record for the most District Championships which would be four. There have only ever been two other kids from Altoona to do it in the 60 years of wrestling. If he wins the regional championship next year, he will be the only student ever from Altoona to win four of those," Gilbert said.
About the Writer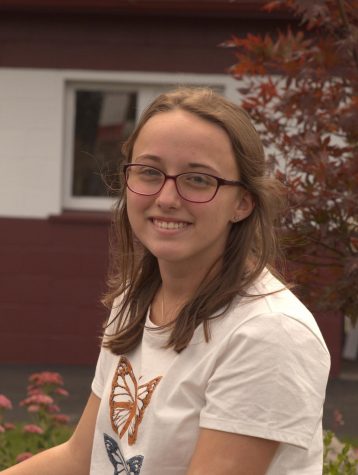 Destiny Montgomery, Associate Editor
Hello, I'm Destiny and I'm a junior at AAHS. This is my second year writing for Mountain Echo. I wrote for the AAJHS Livewire during my freshman year....