Quarantine affects mental health of America
Being confined at home can be tough thing for people with mental illnesses and others. Many people with these illnesses rely on human interaction, fresh air and going out to do things as a way to keep their mental health under control. It is also very anxiety-inducing, as being stuck at home makes people feel out of control. Verywellmind.com says isolation makes people feel that they have no control over the situation, and that, indeed, is the case for many people. Several people have said that this quarantine is making their anxiety skyrocket. 
"It has made my anxiety worse," service adviser Lindsey Butterbaugh said.
"My anxiety is pretty bad to the point where I get migraines," stylist Keisha Jenkins said. 
"My anxiety is worse than normal, and my depression is at a higher risk to be triggered," junior Layla Shelow said. 
As for seniors, many of them are devastated. There is a chance they won't get to experience their graduation, their senior prom, their senior walk or the rest of their senior school year. Quarantine has cut their last school year short. 
"How did I get tricked into going to school for 12 years and not even end up graduating," senior Amia Green said. 
"I feel as though my senior year has been thrown in the trash," senior Noah Feather said.
Online school has made it hard for some people to stay motivated to do their school work during this time. 
"I hate online school," junior Tessa O'Keefe said. 
"Online school is exhausting for everyone," cosmetologist Erika Pierce said. 
Being in quarantine can present difficulties. 
On the other hand; however, some people claim that their mental state has changed for the better during this lock down. 
Some people use this time to get more things done that they've been needing to get done, so they see it as getting weight lifted off their shoulders, which clears their head and helps their mental health as they get things done. 
"My anxiety is built off of what I can't get done. I have had plenty of time to get all that done and do some extra stuff. I've had plenty of time to bring my thoughts together and "catch up" per say. I am also lucky enough to continue working full time from home. However, going to the store or anything is not so good," administrative professional Casey Pierce said. 
Some people are enjoying quarantine simply because they liked being in the house in the first place, so now they won't have to make excuses for why they won't want to go somewhere. 
"I enjoy it a lot. Nothing for me had changed honestly, and I would rather be inside anyway," server Hailie Frye said. 
Some people are loving quarantine. It's giving them more time with their families and to be at home spending quality time with the people who they love. 
"It has made my life better! I get more family time which is very special to me. I'm happiest when we are all together. My anxiety is so much better," nurse Angela Guyer said. 
AAHS counselor Julie Fleck encourages students to remain calm.
"Just a reminder to relax for a moment, and go with the flow," Fleck said.
Another AAHS counselor Steve Westrick sent out time management tips to help students and school counselors have created Google classrooms to reach out to students. 
About the Contributor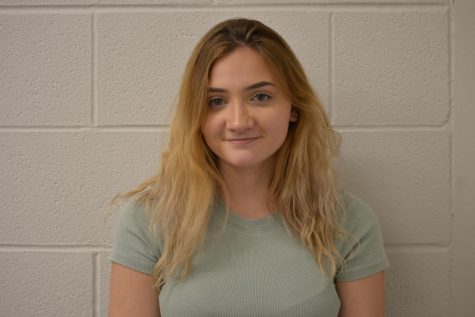 Jada Quinn, Reporter
Hiya, my name is Jada. I'm a junior writing for the Mountain Echo. In my free time, I sleep a lot. I love love love dogs and spend a lot of time with them....