Golf team to take on rival Oct. 3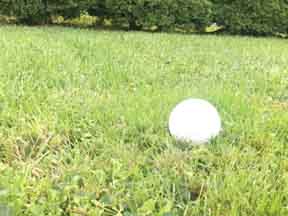 The leaves start to turn and the cold weather hits, fall has arrived and golf season is in full swing.
Golf is a sport that is famous for individual performance and success, yet the concept of a "team" still applies.
"The team succeeds or fails as a unit based on the groups' scores," tenth grade golfer Robert Mancinelli said.
Mancinelli has been playing golf for three years and wishes to continue doing so for years to come.
His teammate, fellow tenth grader Marcus Lucas, who has been been playing for a year and a half,  explained teamwork in golf as "still focusing on doing your best, everybody has to compete and do well in order the succeed."
Lucas said he enjoys the game due to "the fact that you are mainly trying to beat yourself because you are always trying to do better than last time."
Before a game, some athletes prepare by stretching or relaxing, but others focus on body fuel first, as Mancinelli said, "to prepare for a game, I first go to Sheetz and get a three piece chicken tender. Then I practice my swing."
Mancinelli feels that the main way his team could improve is to simply get further under par during competition,
While Lucas said, "One way is by getting the players in the middle of the line up a little stronger and have our top players be more consistent."
The golf team has around two to three competitions a week, and both Mancinelli and Lucas view the team's main rival as Hollidaysburg.
Lucas said the rivalry is big because the teams are local and that "our talent is pretty close together." Mancinelli added that the Tigers won their last meeting.
Despite the rivalry, Lucas said, "We interact civilly and we play well together."
While Mancinelli believes the relationship between the teams is "good" but understandably "tense" given the rivalry.
Lucas said the motivation to win comes from, "the fact that you get bragging rights and improving our record."
The team next plays Hollidaysburg on Oct. 3 at the Park Hills Golf Club at 1:00.
About the Writer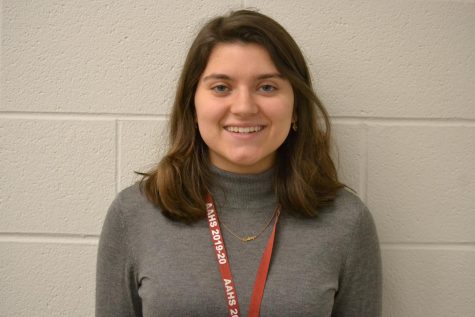 Sydney Wilfong, Associate Editor
I'm Sydney Wilfong, a junior at AAHS. I'm a part of the band as a tenor saxophone player. On the days I have time, I enjoy writing, reading, and watching...