Principals, guidance counselors reorganize responsibilites
A lot has changed this school year with ninth grade joining the high school and starting school online. One major change has been the reorganization of grade level principals and counselors including the addition of a ninth grade team. 
After spending a year at another school, assistant principal Dave Bufalini is back. 
"I was a principal by grade level in the 19 years prior to leaving last year. As I was here for almost two decades now, there's familiarity with a lot of the teachers, and I've logged in relationships with the teachers. I'm happy and I'm looking forward to changing schools," Bufalini said. 
Assistant principals and guidance counselors changed from grade level organization to alphabetical order organization.
"I have experience with the grade levels. I know I'll have to see how to do it by the alphabet. An advantage of the alphabetical order is that you get to work with a bunch of different grade levels. There are different situations that occur for a ninth grader versus a senior so that way you're not dealing with certain situations every four years. I'm curious to see how this is going to work out because it's a totally different thing," Bufalini said. 
Along with getting used to online school, the principal and guidance counselors needed to schedule students and look forward to the opening of the new building and return to live instruction. 
"With a whole new grade level coming over you have a different group of kids scheduled. To see the new building and where the new teachers will be, so there's a lot of changes this year. So when going back to school it's not the school they're used," Bufalini said.  
When it came to scheduling students this year, the counselors had one last year of using the traditional scheduling process. 
"Each pair of counselors still scheduled students in a certain grade for this school year. This will be something that we will be able to tell more after scheduling for this year," guidance counselor Rebeaccah Anderson said. 
With all the changes happening this past year, it's going to make going back to school completely different than the year prior. 
"Being that we just started this new system this year, I think it is too early to say about this. The positive this year has been being able to work with students in each grade level.  Also we added grade ninth to the high school this year, so that is also different from previous years. That has been very nice so far," Anderson said. 
Seventh guidance counselor Eileen Starr has moved over to the guidance department at the high school.
"The move to AAHS is a huge change from the junior high. When I first got hired as a counselor, I had worked in Spring Cove School District and had students in grades 9-12.  School counseling jobs are hard to come by, so I was very thankful for that job and stayed there six years. I was very excited when a position at Roosevelt opened up, and I loved working with junior high students and their families, and did that for seventeen years, counting my AAJHS ones. When I learned of the position opening at AAHS, I felt that it was time in my career to make a change. I miss my junior high students and the AAJHS staff, but I am loving my work at AAHS!  Everyone at AAHS has been so very helpful to me, and I am excited to return to working with high school students. I am really looking forward to the time when we can see each other in person," Starr said. 
Although the system is new to the high school, it is similar to the system used previously at Roosevelt Junior High. 
"I have worked under a few different systems as a school counselor. As a Roosevelt counselor, there were two of us for seventh, eighth and ninth grade students. We split the alphabet there, and had all three grade levels, which meant we stayed with our students.  So, this new system for AAHS reminds me of that Roosevelt and Keith system. I like it very much, and am looking forward to working with my students and getting to know them well throughout their high school years," Starr said.   
About the Writer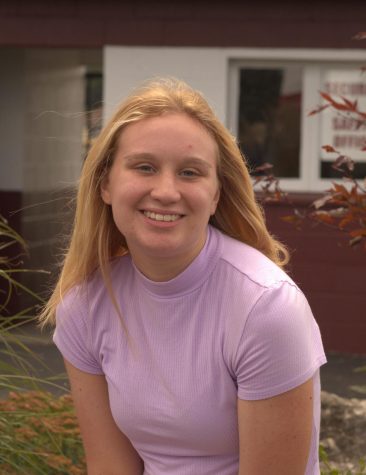 Maddie Cowfer,
Hi, my name is Maddie Cowfer. I am a sophomore, and I write for the Mountain Echo. I first started writing my freshmen year for Livewire. One of my favorite...