Students react to homecoming postponement
Homecoming is an annual fall tradition in which students participate in a week long schedule of events including games night, a dance, a football game and more. Because of this year's conditions, questions about homecoming being cancelled or not were asked. 
"Homecoming has not been cancelled. We will be doing the 2021 homecoming events in the spring," Assistant Principal Jason McGinnis said. 
Future events will be case by case, pending state orders. 
With recent announcements about homecoming, many students decide whether or not attending the event is a good idea. Some students plan on attending while others seem to hesitate due to health and safety concerns.
"I do think COVID-19 will keep some students from coming, but I do believe as long as some safety measures are put in place everything will be fine. I'm not sure if I will be going or not, but if I am I will be going with some of my friends," sophomore Olivia Hollen said.
The AAHS is looking forward to spring to create guidelines for homecoming. 
"I know I'm not going because it's too much of a risk. Especially now since a kid at an elementary school had COVID-19. Who knows who that kid spread it to?" sophomore Dean Quintana said.
Although some students worry about the risk, others consider the value it has and who is usually associated with it. 
"I believe homecoming is most important to high schoolers for sure. It's a big part of the high school experience and many people want to have this experience," Quintana said. 
For sophomore Bella Davis it's a little bit different; she considers homecoming a senior event.  
"I think it's most important to athletes because we get to have a big game and all of that," senior Moaaz Hamid said. 
This year both the sophomores and freshmen will be experiencing their first ever homecoming. 
"Homecoming this year will be for sure very special. All because this is our first homecoming as sophomores," Hollen said. 
The same for Quintana, this year's homecoming will be very special. 
"I guess you can say I'm glad that homecoming isn't cancelled. At least my last year of high school will be enjoyable to the fullest. Also let's hope that COVID-19 cases are decreased before the beginning of next year so students can feel more comfortable attending these gatherings," Hamid said.
About the Contributor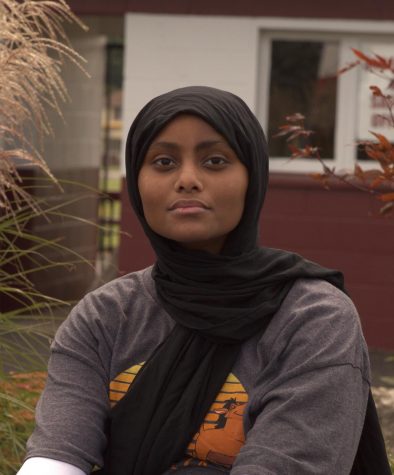 Sufana Hamid, Reporter
Hey! I'm Sufana, a reporter in the sophomore year of high school. I'm a writer and an artist on my free time.  I paint and write short stories. I'm also...