School lunch changes due to COVID-19
As students return to school on Nov. 12, social distancing due to COVID-19 forces a change in lunch procedures, and students have been questioning how it will work.
"Lunch will work generally the same. We will have staggered seating so that no students will sit beside one another or directly across from one another and seats will be marked," assistant principal Shane Cowher said.
There will be other places to eat, other than the cafeteria.
"The seating area in the high school has been expanded. Students will be permitted to eat in both the open and closed cafeteria as in the past. However, this year there will also be the option to eat in the "cyber" area in front of the library, the front of the field house and in one of the gym areas. This will allow students to social distance during lunch," assistant business manager for enterprise and fiscal funds Sue Franks said.
Students who don't normally get free lunch will get new advantages this year.
"The free lunch and breakfast program will be extended to all students for this school year. Currently, we are providing free meals to families on Wednesdays," Cowher said. 
Meal choices will also be different for this school year.
Meal choices will be limited in an effort to move students through the serving line at a faster rate. For the initial return, there will be one hot platter and a number of cold options. Initially, there will not be a la carte options such as Gatorade, chips, etc. These items will be added as the serving process is optimized," Franks said.
Students have been curious about if there will be a D lunch or not.
"Lunch is now during our fifth period. A-C lunches will run from 10:58 a.m. to 12:18p.m., just as they have in the past. There is final no word yet on if a D lunch will be necessary," Cowher said.
Breakfast will also take place in a different setting.
"Breakfast will be grab and go as students enter the building. It will be brown-bagged and taken to reporting room to eat," Cowher said.
Cowher has some tips for students to be safe when returning to school.
"We look forward to seeing students back in the building. We want everyone to be safe and cautious. Wear a mask when not eating or drinking, social distance when possible and do not come to school if you are sick," Cowher said.
About the Contributor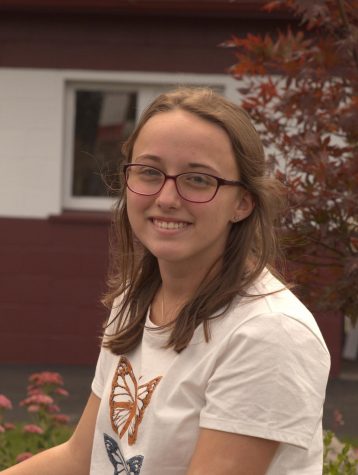 Destiny Montgomery, Associate Editor
Hello, I'm Destiny and I'm a junior at AAHS. This is my second year writing for Mountain Echo. I wrote for the AAJHS Livewire during my freshman year....